Dolmen Mall's 'Connecto' Your 24/7 WhatsApp Shopping Companion Launches
Revolutionizing Convenience and Customer Engagement in Pakistan's Mall Industry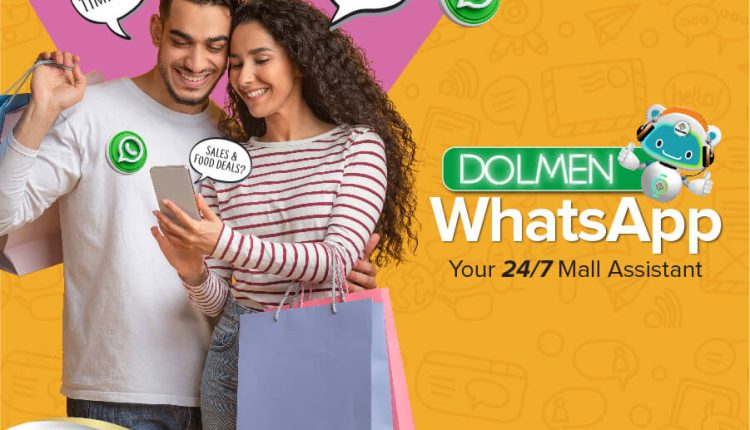 Karachi, Pakistan – Dolmen Mall, a pioneering force in Pakistan's mall industry, is thrilled to introduce 'Connecto,' an innovative 24/7 WhatsApp Chat Assistant service aimed at revolutionizing convenience for its cherished customers. This cutting-edge offering is part of Dolmen Mall's broader 'Dolmen Goes Digital' initiative, which encompasses various digital upgrades to enhance your shopping adventure.
Starting from September 14th, Dolmen Mall's WhatsApp service will launch with exciting games and opportunities to win prizes. In today's fast-paced world, information and convenience are paramount, and 'Connecto' is here to meet those needs.
Ms. Anum Nadeem, Director at Dolmen Group, emphasized that 'Connecto' goes beyond a mere chatbot: "It's your personal mall companion staffed by trained agents, making interactions with Dolmen Mall seamless, informative, and enjoyable."
To connect with 'Connecto,' save the Dolmen Mall WhatsApp number, 021 – 111 362 111, in your contacts and send a message. Whether you have questions about mall hours, promotions, event details, store locations, or anything else related to Dolmen Mall, 'Connecto' delivers instant responses. For a more personalized touch, customers can chat with a live agent.
The launch of 'Connecto' underscores Dolmen Mall's commitment to using technology for customer benefit, reinforcing its status as an industry innovator. It promises a smoother and more enriching shopping experience.
Dolmen Mall has always aimed to be more than a shopping spot; it's a place for making memories and quality time with loved ones. With 'Connecto,' Dolmen Mall takes a significant step forward in delivering a seamless and delightful experience, emphasizing its dedication to exceptional customer service.
Starting from September 14th, visit Dolmen Mall Clifton to explore the engaging events and activities at the Dolmen Connecto setup in the main atrium. While the WhatsApp Chat Assistant is available 24/7, customers can also reach out through the Dolmen Mall UAN 021 -111 -362 -111, email at [email protected] , or via social media @dolmenmall. Dolmen Mall strives to make shopping enjoyable and convenient, and 'Connecto' exemplifies this commitment.