Double Fare Hike: Public Transport and Train Fares Increase Within a Week
Impact of Consecutive Fare Hikes on Travelers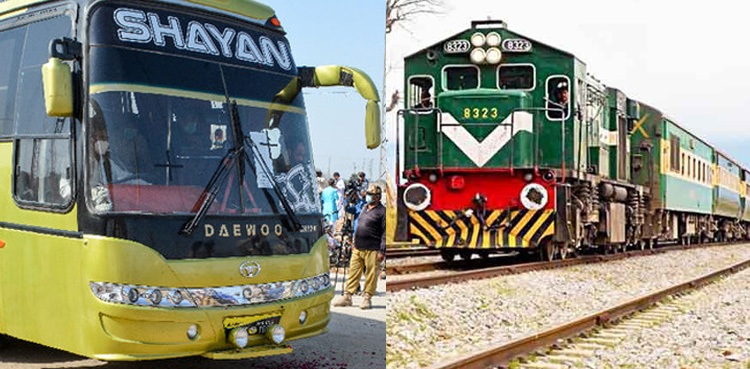 Private transport providers and Pakistan Railways (PR) have jointly announced a second fare increase in just one week. Metro buses are also planning to follow suit with fare adjustments scheduled for the upcoming week.
PR has given the green light to a 5% fare hike for postal and motorcycle transportation. The official notification for these revised fares is expected next week.
In addition to PR, other modes of transportation have also witnessed fare hikes. For instance, the fare for traveling from Raja Bazar to Soan Terminal has been raised to Rs. 100, while the cost of the Rawalpindi to Islamabad route now stands at Rs. 130.
Similarly, the fares for the Faizabad to the Secretariat route have increased to Rs. 100, and the minimum intercity fares have been raised to Rs. 200.
The reason cited by both PR and private transport providers for these fare increases is the persistent surge in fuel prices. Notably, between August and September 2023, train fares have surged by up to 18%.
In response to the rising fuel costs, PR has implemented certain restrictions for passengers. Passengers are now prohibited from carrying poultry, hens, or luggage weighing over 20 kilograms on trains. These items can only be transported with a freight booking ticket.
For travelers considering a journey on the Tezgam train in the economy class from Rawalpindi to Karachi, the fare has been set at Rs. 3,350. If you opt for a berth, the fare increases slightly to Rs. 3,450. Meanwhile, the Business class ticket is priced at Rs. 7,600, and an A.C. Sleeper ticket costs Rs. 11,000. These fare adjustments reflect the challenges posed by fluctuating fuel prices on the transportation sector in Pakistan.