Fatal Mosque Blast Shakes Khyber Pakthunkhwa on Friday
Suspected suicide attack claims lives, adding to Pakistan's recent wave of violence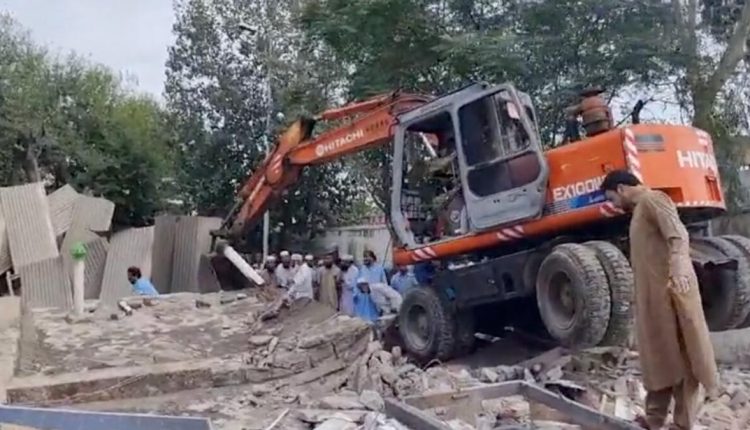 In a grim turn of events, a mosque in the Doaba police station of Khyber Pakthunkhwa's Hangu district became the scene of a devastating explosion during Friday prayers, leaving at least three dead and six others injured, as reported by local authorities.
The incident unfolded during the sacred Juma prayers when the mosque was crowded with worshippers—approximately 30 to 40 individuals, according to Shahraz Khan, the Head Officer of Doaba Police Station. The catastrophic blast, suspected to be a suicide attack, sent shockwaves through the community.
Hangu District Police Officer Nisar Ahmed described the aftermath, revealing that the force of the explosion caused the mosque's roof to collapse. The scene resembled chaos as emergency responders rushed to the site to rescue those trapped under the debris.
The toll on human lives adds to the recent wave of violence in Pakistan, with another deadly suicide blast occurring just hours before in the Mastung district of the Balochistan province. The prior incident, near Madina Mosque on Al Falah Road, claimed the lives of at least 52 people and left over 50 others injured.
The nation mourns as these tragic events unfold, grappling with the profound impact of violence on its communities. Authorities are actively investigating both incidents to determine the motives behind these heinous acts, seeking justice for the victims and their families.