France Supports UNICEF's Flood Relief Efforts in Pakistan
3 Million Euros to Strengthen Healthcare and Immunization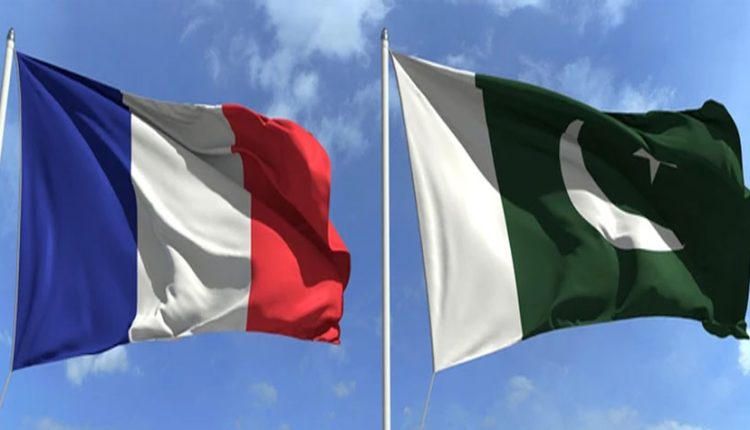 The Government of France has pledged a substantial sum of 3 million euros (approximately $3.27 million) to bolster UNICEF's humanitarian response in flood-ravaged regions of Pakistan.
This funding infusion is set to fortify primary healthcare and immunization services in the worst-hit districts of Sindh, targeting a total of 1.9 million women and children.
France's contribution comes in the aftermath of the International Conference on Climate Resilient Pakistan, a collaborative effort between the United Nations and the Pakistani Government, held earlier this year in Geneva. The conference garnered international support for flood recovery and rehabilitation, alongside long-term alliances aimed at enhancing Pakistan's climate resilience and adaptation.
Nicolas Galey, the Ambassador of France to Pakistan, expressed the significance of this initiative, saying, "Children often bear the brunt of crises and natural disasters, suffering invisible scars that last the longest. France is pleased to collaborate with UNICEF to extend access to primary healthcare and elevate immunization services for the most vulnerable communities in Sindh."
Sindh bore the brunt of the devastating floods in the preceding year, impacting approximately 14.5 million people and leading to the destruction or damage of nearly 1,000 healthcare facilities. Displacement of communities and healthcare workers, along with disruption of medical supplies and services, added to the challenges.
In the past year, UNICEF has already reached 3.6 million individuals with vital primary healthcare services in flood-affected regions. However, many communities continue to grapple with inadequate healthcare access.
As the monsoon season sets in, the health risks for children and women in flood-affected areas escalate. The spread of diseases like malaria, dengue, and Acute Watery Diarrhoea becomes a pressing concern. The funding from France will significantly contribute to expanding critical healthcare services and strengthening immunization efforts during this crucial period.
Abdullah Fadil, UNICEF Representative in Pakistan, highlighted the urgency of the situation, stating, "This generous and significant funding from France allows UNICEF to extend vital healthcare services and enhance immunization efforts during a time of acute need."
The catastrophic floods that struck in 2022 left nearly 33 million people, including 16 million children, grappling with its aftermath. These floods were widely acknowledged as a climate-induced disaster. Despite contributing less than one percent of global greenhouse emissions, Pakistan stands as one of the countries most susceptible to the impacts of climate change.
The collaborative response, epitomized by France's funding allocation, underscores the imperative of international cooperation and robust partnerships in addressing the climate crisis. This united approach seeks to identify scalable solutions and safeguard the lives of vulnerable communities, especially children, and the essential services they rely upon.