Get Your Money Back: Hajj Pilgrims to Receive up to Rs. 185,000 Refund – Here's How!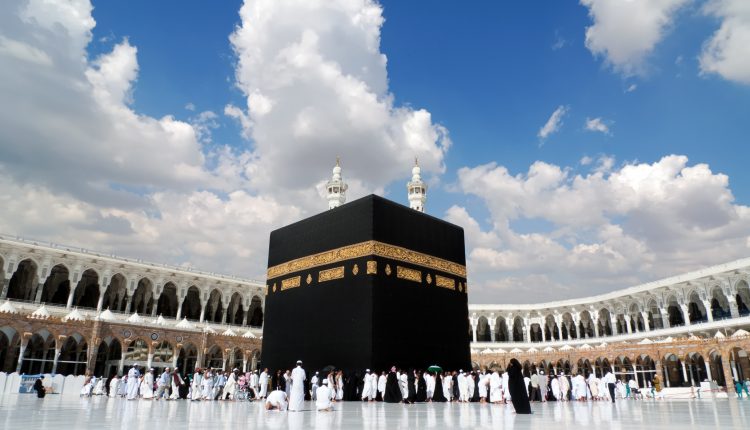 In a significant move that has brought relief to thousands of Hajj pilgrims, the Ministry of Religious Affairs has announced a refund of up to Rs. 185,000 for those who performed the sacred pilgrimage under the government scheme. This decision was revealed during a meeting of the National Assembly's Standing Committee on Religious Affairs and Interfaith Harmony.
A Welcome Relief
The refund comes as a welcome gesture, considering the financial burden that the pilgrimage often imposes on the faithful. Each pilgrim who performed Hajj under the regular government scheme will be eligible for this refund, out of the total amount of Rs1,175,000 they paid.
The committee has not only praised the arrangements made for Hajj but also expressed hope that such positive practices and efforts will continue to benefit pilgrims in the future.
Different Refund Amounts for Different Groups
Interestingly, the refund is not uniform for all pilgrims. Some groups of pilgrims will receive different refund amounts based on specific criteria, which are yet to be detailed by the Ministry. This tiered approach to refunds is expected to address the varying needs and circumstances of the pilgrims.
A Step Towards More Affordable Pilgrimage
The Hajj pilgrimage is one of the five pillars of Islam and a once-in-a-lifetime obligation for those who are financially and physically able to undertake it. However, the costs associated with the journey can be prohibitive for many.
This refund initiative by the government is seen as a step towards making the pilgrimage more affordable and accessible. It also reflects the government's commitment to supporting religious practices and ensuring that financial constraints do not hinder the spiritual journey of the faithful.
The announcement of the refund for Hajj pilgrims under the government scheme is a commendable move that aligns with the principles of supporting religious freedom and easing the financial burden on the pilgrims. It also sets a positive precedent for future arrangements and support for those undertaking this sacred journey.
With the details of the refund criteria yet to be unveiled, many are eagerly awaiting further information on how this refund will be implemented and who will be eligible for the varying refund amounts. This initiative not only highlights the government's responsiveness to the needs of its citizens but also reinforces the importance of religious practices in the social fabric of the nation.
For those who have recently completed their Hajj pilgrimage under the government scheme, this news comes as a blessing and a tangible sign of support from the authorities. It's a step that resonates with the core values of the pilgrimage itself – compassion, community, and faith.