Hazara Express Derailment: Injuries and Casualties Reported Near Nawabshah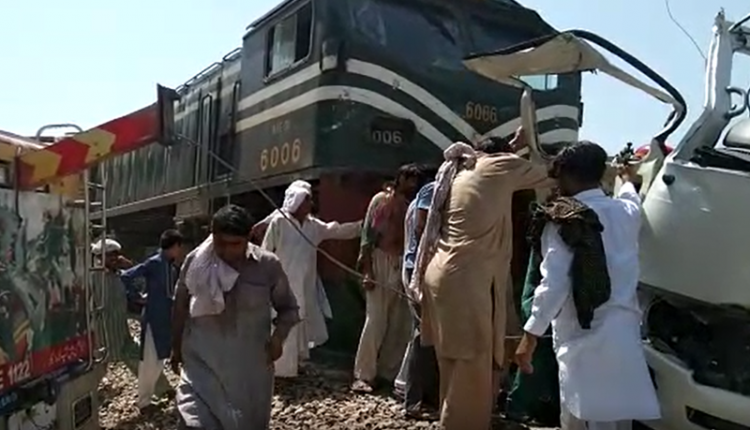 Pakistan, Nawabshah: In a tragic incident on Sunday, a derailment of eight bogies from the Hazara Express near the Sahara Railway Station in Pakistan has resulted in approximately 15 fatalities and around 50 injuries. This unfortunate event highlights the recurring issue of train accidents in the country, which has previously caused numerous casualties and injuries. Despite the repeated occurrences, effective measures to prevent such incidents have yet to be fully implemented.
Safety Concerns Persist: The frequency of train accidents in Pakistan has raised concerns about the safety of the railway system. This incident follows a recent derailment of three coaches from the Allama Iqbal Express, which fortunately did not result in any injuries. However, the recurrence of such accidents underscores the urgent need for comprehensive safety improvements within the rail infrastructure.
Injured Seek Medical Attention: The injured passengers have been rushed to the People's Medical Hospital in Nawabshah, with the possibility of additional injuries as the exact cause of the derailment remains unclear. The local authorities have initiated rescue operations to provide assistance to the affected passengers. Nearby hospitals have been placed on high alert and are prepared to provide emergency medical care.
Investigations and Relief Efforts: Both incidents are under investigation by relevant authorities to determine the root causes of the derailments. As investigations unfold, relief efforts are being coordinated to aid the affected passengers and provide them with the necessary support during this challenging time. The incidents have sparked renewed discussions about the need for more rigorous safety measures and improved infrastructure across the nation's railway network.
Conclusion: The derailment of the Hazara Express is a stark reminder of the ongoing safety challenges faced by Pakistan's railway system. The occurrence of such accidents calls for immediate attention from the concerned authorities to implement stringent safety protocols and infrastructure enhancements, ensuring the well-being of passengers and the prevention of future tragedies.