HEC Forms Fact-Finding Committee to Probe Harassment Case at Islamia University of Bahawalpur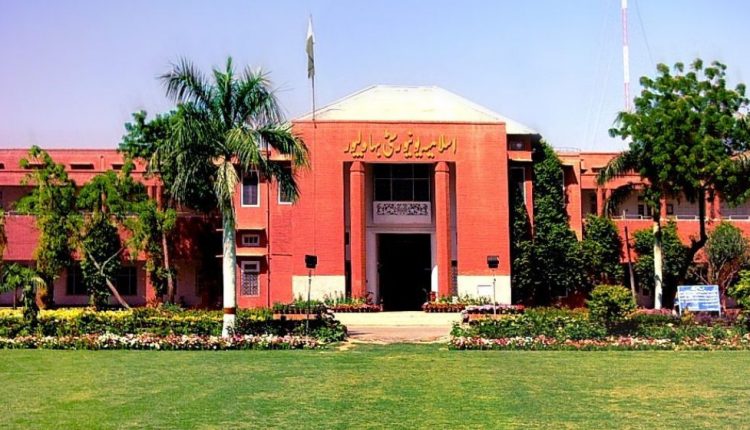 HEC Forms Fact-Finding Committee to Probe Harassment Case at Islamia University of Bahawalpur
The Higher Education Commission (HEC) has taken a decisive step in addressing the serious allegations of harassment involving students and faculty members at the Islamia University of Bahawalpur. A Fact-Finding Committee has been established to conduct an in-depth investigation into the matter.
Composition of the Committee
The committee is composed of distinguished members from various educational institutions, including:
Professor Dr. Muhammad Ali, Pro-Vice-Chancellor of Bahauddin Zakariya University Multan.
Lieutenant General (Retd.) Muazzam Ijaz, Rector of the National University of Technology.
Professor Dr. Najma Najam, Rector of Noor International University, Lahore.
Professor Dr. Tahira Aziz Mughal, Rector of Imperial College of Business Studies, Lahore.
Dr. Mazhar Saeed, Advisor (P&D and Finance), HEC.
All members have been officially notified of their appointment, and the terms of reference for the committee have been laid out.
Scope of the Investigation
The committee's primary responsibility is to conduct a comprehensive and impartial inquiry into the allegations. The investigation will encompass gathering information from various sources, including print, electronic, and social media.
One of the critical aspects of the committee's mandate is to evaluate the implementation of HEC's policy on sexual harassment within higher education institutions. It will also recommend corrective and disciplinary actions if any administrative failures have contributed to the harassment.
Cooperation and Timeline
HEC has called upon all higher education institutions to fully cooperate with the committee's inquiry and to submit detailed reports within a 21-day timeframe.
The members of the committee will receive suitable compensation for their efforts, and HEC will cover all relevant expenses related to the investigation.
The formation of the Fact-Finding Committee by HEC is a significant move towards addressing a grave issue that has affected the academic community at the Islamia University of Bahawalpur. The transparent and unbiased investigation is expected to shed light on the allegations and lead to appropriate actions to ensure that higher education institutions remain safe and respectful environments for all students and faculty members. The entire educational community awaits the findings and subsequent actions with keen interest.