Hina Pervaiz Butt's Voice Rises Against London Harassment
Hina Pervaiz Butt Responds to London Harassment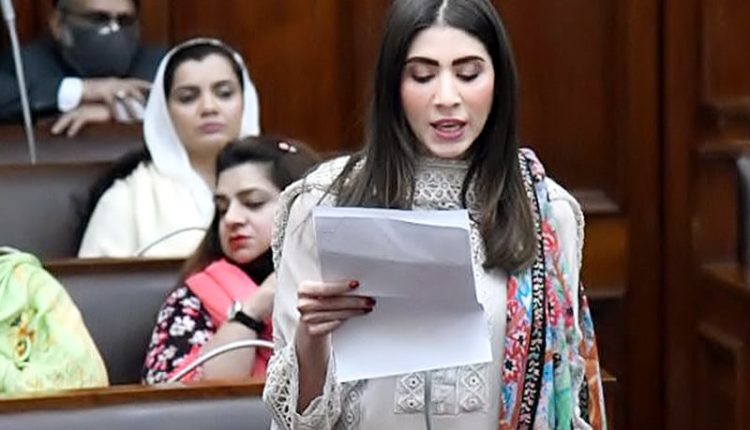 London: Hina Pervaiz Butt, a prominent figure in Pakistan's political landscape, expressed her heartfelt gratitude today to those who stood by her during a distressing incident in London. The incident involved alleged members of another political party, PTI, reportedly harassing Hina Pervaiz Butt and her son.
In a statement shared on her official Twitter account, Hina Pervaiz Butt conveyed her thanks, saying, "I am truly thankful to all who have strongly condemned the disrespectful behavior shown by certain PTI members, who thought it was okay to harass my son and me on the streets of London. Your unwavering support means a lot to me. I want to assure you that I will not be silenced by such unruly actions."
Earlier, videos emerged showing unidentified individuals verbally abusing Hina Pervaiz Butt, sparking outrage among many Pakistanis. This incident not only highlighted ongoing political tensions but also triggered discussions about the treatment of women in the public sphere.
PML-N's Hina Parvez Butt harassed by PTI supporters in London

Visit: https://t.co/LGPs8JiX8c#etribune

— The Express Tribune (@etribune) August 14, 2023
Surprisingly, some PTI supporters seemed to endorse the harassment, trying to draw a comparison with alleged mistreatment faced by female supporters of PTI's leader, Imran Khan. However, this perspective faced criticism from those advocating for respect and decency in political conversations.
The incident has ignited debates about the need for respectful political discussions and raises concerns about the security of political figures, especially when they are abroad. Amidst the evolving public discourse, Hina Pervaiz Butt's dignified response to the incident has gained praise, emphasizing the significance of unity and understanding in tough times.
As the global Pakistani community observes and contemplates this incident, questions about the limits of political disagreements, the influence of social media on public opinion, and the responsibilities of leaders to uphold conduct standards are all part of the ongoing discussion.