Imran Khan Arrested and Disqualified, Faces 3 Years Imprisonment in Toshakhana Case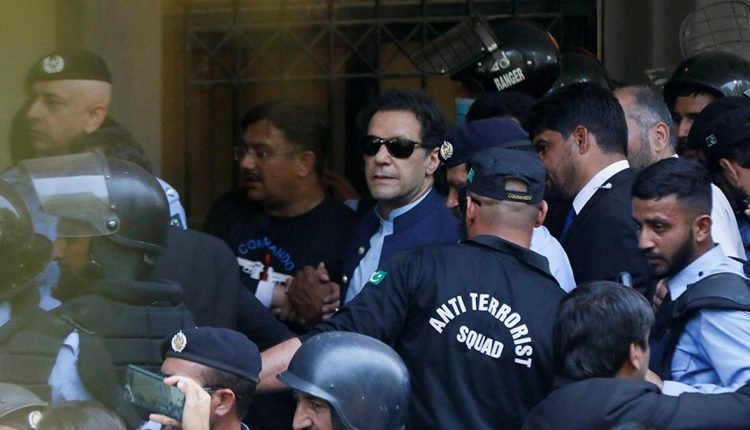 Former Prime Minister of Pakistan, Imran Khan, who is also the Chairman of the Pakistan Tehreek-e-Insaf (PTI) party, has been arrested from his residence in Zaman Park. The arrest comes following a judgment by the Islamabad sessions court in the Toshakhana case.
In the Toshakhana case, Imran Khan was accused of misusing his authority and providing false details to the election commission. The court found him guilty of engaging in corrupt practices and sentenced him to three years of imprisonment. Additionally, he has been disqualified from holding any public office for a duration of five years.
As a part of the sentencing, the court issued arrest warrants for Imran Khan and imposed a fine of Rs100,000 (Pakistani Rupees) on him.
Toshakhana refers to a place where gifts received by public officials from foreign dignitaries are stored. The case against Imran Khan revolves around the alleged receipt of gifts during his tenure as the Prime Minister and the subsequent reporting of these gifts to the election commission. The court determined that he provided false information regarding these gifts and engaged in corrupt practices, which ultimately led to his conviction.
Following his arrest, Imran Khan is anticipated to be transferred to Kot Lakhpat Jail in Lahore, where he will serve his three-year prison term.
It's crucial to acknowledge that the legal process and court decisions are subject to review and potential appeals. As the situation progresses, further developments may unfold in this case.