Islamabad's Popular Hiking Trails Temporarily Closed for High-Level Chinese Delegation Visit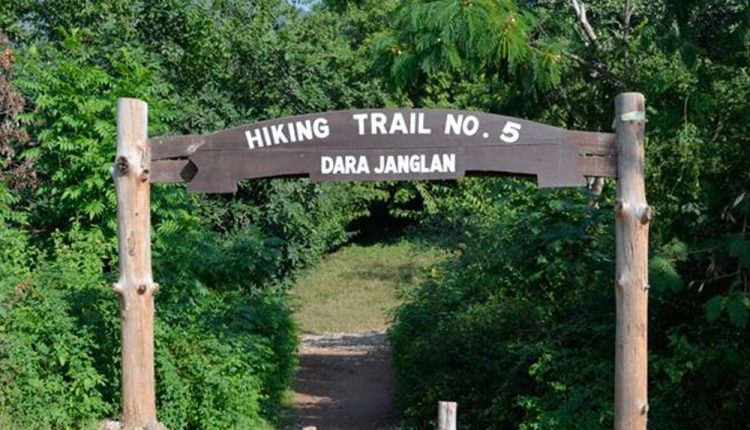 Islamabad's Popular Hiking Trails Temporarily Closed for High-Level Chinese Delegation Visit
In a precautionary move, the Islamabad administration has decided to temporarily shut down hiking trails 3 and 5 for the general public from July 30 to August 1. This decision has been taken to ensure foolproof security for a visiting delegation during their stay in the city.
The Office of District Magistrate Islamabad Capital Territory (ICT) issued a notification late on July 29, announcing the closure of these well-liked hiking trails, which are a common destination for both locals and tourists.
High-Level Foreign Delegation Visit
The closure is part of the preparations to host a high-level foreign delegation, including Chinese Vice Premier, He Lifeng, who will be visiting as President Xi Jinping's Special Envoy. The delegation's presence in the capital city necessitates exceptional security measures and limited access to specific areas to guarantee their safety and seamless proceedings during their stay.
Security Measures and Public Inconvenience
While the decision to close the hiking trails may pose an inconvenience to the public, the administration emphasizes the significance of maintaining a secure environment during such vital diplomatic visits. By temporarily limiting access to these areas, the authorities aim to avert any unforeseen incident.
Earlier, the government announced Monday and Tuesday as local holidays in light of the foreign delegate's high-profile visit to the federal capital.
The temporary closure of popular hiking trails in Islamabad reflects the importance of the upcoming visit by the Chinese delegation. While it may disrupt the plans of local hikers and tourists, the measure underscores the priority given to security and smooth conduct during international diplomatic engagements. The city's residents and visitors are encouraged to plan accordingly and cooperate with the authorities during this period.