Jumeirah Group Announces Job Openings in UAE with Salaries up to 14,000 Dirhams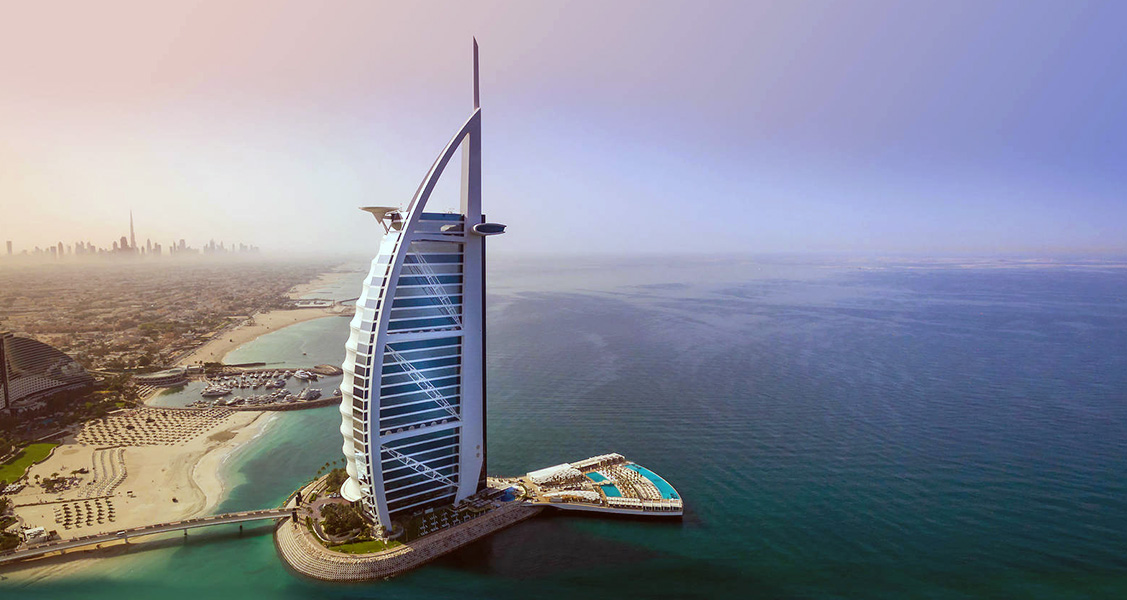 Jumeirah Group, a renowned luxury hotel and hospitality company, has recently announced a range of job openings in the United Arab Emirates (UAE). This announcement comes as a promising opportunity for job seekers in the region, offering competitive salaries of up to 14,000 Dirhams.
The positions available encompass various roles within the company, providing a chance to contribute to the renowned Jumeirah experience. Interested individuals are encouraged to review the eligibility criteria, gather the necessary documents, and follow the application process outlined below.
To be considered for a position at Jumeirah Group, applicants must meet the following eligibility criteria:
Candidates should possess relevant educational qualifications and, where applicable, relevant work experience in their respective fields.
Strong communication skills, exceptional customer service aptitude, and a proactive attitude are highly desirable.
Proficiency in English is essential, while additional language skills are considered advantageous.
Applicants must be of legal working age in the UAE (typically 18 years or above).
Candidates should possess a valid work permit or be eligible to obtain one in the UAE.
During the application process, applicants are required to submit the following documents:
Curriculum Vitae (CV): A comprehensive resume detailing education, work experience, and any relevant certifications.
Cover Letter: A personalized letter explaining why the candidate is interested in the position and highlighting relevant skills and experiences.
Educational Certificates: Copies of educational certificates and degrees obtained.
Work Experience Certificates: Copies of certificates or reference letters from previous employers.
Passport and Visa: A valid passport with a minimum of six months' validity and a copy of the UAE work permit if applicable.
Interested individuals can apply for job openings at Jumeirah Group by visiting the official Jumeirah Group website and navigating to the "Careers" section. The website provides a comprehensive list of job vacancies, including positions such as Brand Manager, Director of Revenue Management, Sales Manager, IT Lead, Restaurant General Manager, and many others.
Jumeirah Group's decision to offer job opportunities with competitive salaries is a testament to their commitment to attracting top talent and fostering a thriving work environment. With its luxurious properties and reputation for excellence, Jumeirah Group continues to be a sought-after employer in the hospitality industry.
This announcement comes at a time when the UAE is experiencing rapid growth in various sectors, including tourism and hospitality. The job openings at Jumeirah Group present a unique chance for individuals to join a prestigious organization and contribute to the country's thriving hospitality industry.
For aspiring professionals seeking to establish their careers in the UAE, the job opportunities provided by Jumeirah Group offer a promising pathway towards success. With attractive salaries of up to 14,000 Dirhams, qualified individuals can embark on a fulfilling career journey in the luxury hospitality sector.
Jumeirah Group's commitment to providing exceptional guest experiences is closely tied to its ability to attract and retain talented individuals. By offering competitive salaries and a range of job opportunities, Jumeirah Group solidifies its position as a leading employer in the UAE's hospitality landscape.
Aspiring candidates are encouraged to visit the Jumeirah Group website, review the available job openings, and submit their applications to seize the opportunity to be a part of the renowned Jumeirah experience.