KFC Branch Shut Down in Pakistan Due to Hygiene Concerns
Health and Hygiene Issues Lead to Closure of KFC Branch in Pakistan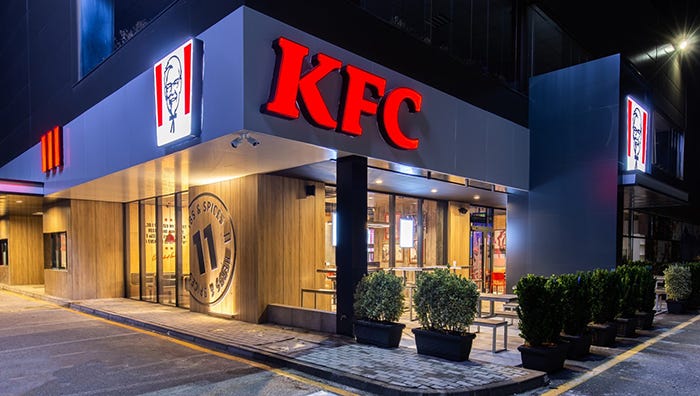 In a recent development, district authorities took swift action by closing down a KFC outlet and another food establishment named OMG, located in Chaklala Scheme-III and Askari-3. The closures came in response to reports of unsanitary kitchen conditions and the use of spoiled meat.
Assistant Commissioner Cantonment, Qandeel Fatima Memon, sealed KFC Scheme 3 following a complaint that a burger from the restaurant contained a piece of wire. After verifying the complaint, KFC Scheme 3 was temporarily shut down. Authorities have issued a warning, urging the establishment to improve their kitchen practices and food preparation standards.
In a separate incident, the assistant commissioner also ordered the closure of OMG Restaurant in Askari 3. A complaint had been received about the restaurant serving burgers with a foul smell. Upon inspection, it was found that the restaurant's kitchen had poor hygiene conditions, with cockroaches present and food containers left uncovered. Consequently, the restaurant's operations were halted.
Food establishments are required to obtain health certificates from the district health authority. Additionally, outlets must ensure that their chefs and staff undergo medical examinations twice a year, obtaining medical reports from government hospitals as part of compliance with health and safety standards.
The provincial government has emphasized strict action against those compromising public health. Further surprise inspections are planned in cantonment areas to ensure adherence to health and safety regulations. The district administration of Rawalpindi remains committed to ensuring that residents have access to safe and clean food.