KP District Implements Ban on Nikah Recitation with Music at Weddings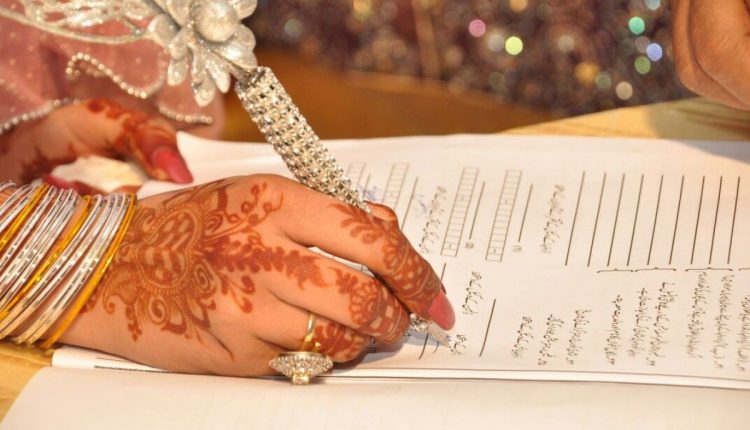 In a significant development, the Zakha Khel area of Tehsil Landi Kotal, Khyber district, has imposed a ban on the recitation of Nikah vows accompanied by music during weddings. This decision comes as religious scholars, political leaders, and councillors deemed these activities as un-Islamic and contrary to local culture and traditions. A strong warning has been issued, stating that those who violate this ban will face social boycott and exclusion from the community.
The decision was made during a meeting held in Sultan Khel, attended by esteemed scholars and community figures who voiced their concerns regarding the perceived incompatibility of music and dancing parties, particularly those involving transgender individuals, with religious and cultural norms. To solidify their stance, all participants signed a written agreement, affirming their commitment to the ban and declaring that no religious scholar would officiate marriage events or perform the Nikah ceremony for grooms who organize such gatherings.
It is important to note that this ban is specific to the Zakha Khel area of Tehsil Landi Kotal and reflects the local sentiments and values of the community. The decision aims to preserve the sanctity of Nikah ceremonies and align them with the religious and cultural practices upheld by the majority of residents in the district.
The prohibition of music and dancing parties at weddings, along with the threat of social boycott, indicates the seriousness with which the community views this issue. While it may result in a significant change in the dynamics of wedding celebrations in the area, the decision reflects the collective desire to adhere to religious principles and preserve local customs.
As this ban takes effect, it remains to be seen how the community will adapt and whether it will lead to a broader conversation about the role of music and dancing in traditional ceremonies. It is important for all individuals involved to respect and adhere to the decision, recognizing the sensitivities and values of the community.
This development in Zakha Khel highlights the influence of religious scholars and community leaders in shaping local customs and traditions. It also demonstrates the power of collective decisions in maintaining social norms and upholding cultural values.