Major Dams in Pakistan Reach Full Capacity Together
Pakistan's Major Dams Fill Up Together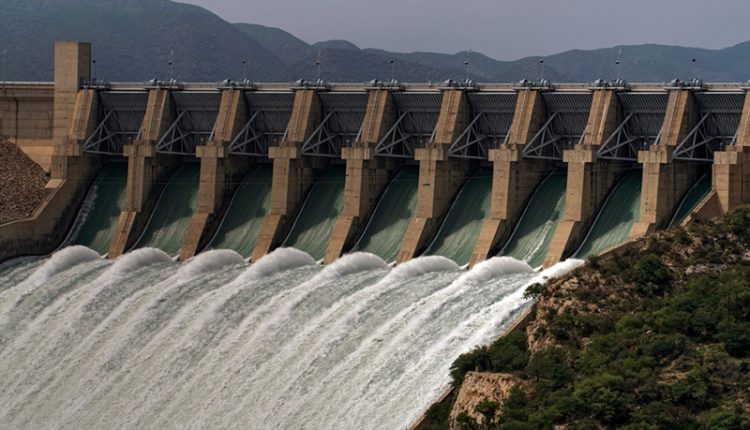 In a big achievement, Pakistan's main reservoirs – Mangla and Tarbela dams, and Chashma Barrage – have reached their top water levels on the same day.
This happened on August 17. All these reservoirs now have a lot of water – a total of 13.443 million acre-feet (MAF). This is good news for growing crops because there should be plenty of water for farming in the current Kharif season and the next Rabi season.
The Indus River System Authority (IRSA) said this is a special moment. All three reservoirs reaching their highest levels at the same time is a big deal. It happened because everyone worked together to manage the water properly. The Water and Power Development Authority (WAPDA), which takes care of these reservoirs, said this is good news for Pakistan's farming and for making electricity from water.
Right now, Mangla Dam has 7.356 MAF of water and it's filled up to 1,242 feet. Tarbela Dam has 5.809 MAF of water at 1,550 feet. Chashma Barrage has 0.278 MAF of water at 649 feet. All this water will help with farming and moving water between different seasons.
This success comes at a time when there are challenges because of changing weather and some technical issues. IRSA knew that there might not be enough water at the start of the Kharif season in 2023. But thanks to rain in the right places, especially where the eastern rivers are, there's enough water for everyone to use.
Because there's more water flowing in the rivers Ravi, Beas, and Sutlej, people don't need to take out as much water from Mangla Dam. This is good news because it shows that the weather and how water flows are changing. People who live near old river paths need to be careful, though, because there might be more water coming.
This achievement also matches with what's happening in Indian reservoirs on the Sutlej and Beas rivers. They're also filling up at the same time. This shows that managing water is important for everyone in this region.
Having so much water in Pakistan's main reservoirs is great news for farmers. It means they can grow more crops in the Kharif and Rabi seasons. This is really good for Pakistan's economy because farming is an important part of it.