Nation Pays Reverent Tribute to 'Madar-e-Millat' Fatima Jinnah on the 56th Anniversary of Her Demise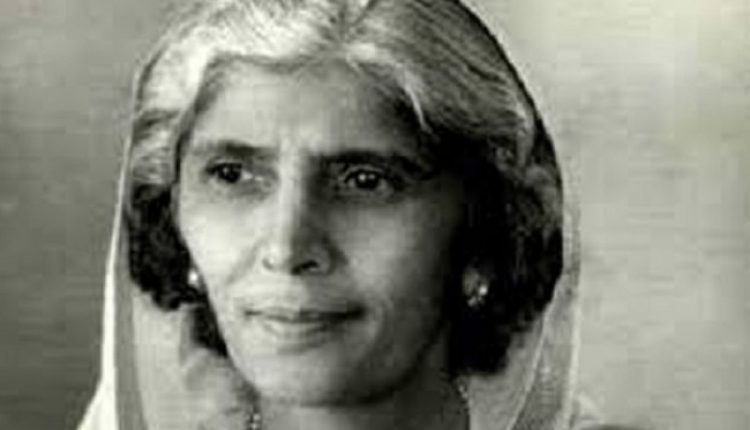 On the solemn occasion of the 56th death anniversary of Madar-e-Millat Fatima Jinnah, the entire nation comes together to honor and remember her with profound respect and admiration. Today, July 9th, marks a day of remembrance for one of the most iconic figures in Pakistan's history. Born on July 31, 1893, in Karachi, Mohtarma Fatima Jinnah remains an eternal role model for every woman in the country.
Mohtarma Fatima Jinnah played an instrumental role in the establishment of Pakistan alongside her brother, the visionary leader Mohammad Ali Jinnah. With unwavering determination and unwavering commitment, she united women across the subcontinent, consolidating the efforts of Muslims to achieve a separate homeland where they could freely practice their faith and traditions.
Recognized as the 'Mother of the Nation' or Madar-i-Millat, Fatima Jinnah's contributions to the Freedom Movement are indelible. Her selfless dedication to the cause of independence and her relentless pursuit of civil rights have left an indelible mark on the nation's history. She stood as a beacon of strength, inspiring countless women to rise above societal barriers and make their voices heard.
Throughout her life, Mohtarma Fatima Jinnah exemplified grace, elegance, and unwavering resolve. Her unwavering commitment to the principles of justice, equality, and democracy earned her the respect and admiration of the entire nation. Her unwavering spirit and tireless efforts to strengthen women in the subcontinent have paved the way for progress and empowerment in society.
Today, as the nation pays tribute to Madar-e-Millat, it celebrates her extraordinary legacy and the indomitable spirit that continues to inspire generations. Her relentless advocacy for women's rights, her fervent support for education and social welfare, and her unwavering loyalty to the principles of justice and equality have shaped the nation's collective conscience.
On this solemn occasion, people from all walks of life gather to remember and honor the remarkable life of Mohtarma Fatima Jinnah. Special events, seminars, and gatherings are organized to reflect on her remarkable achievements and contributions. Her speeches and writings are revisited, reminding the nation of her profound wisdom and far-reaching vision.
Madar-e-Millat's departure from this world on July 9, 1967, left a void that can never be filled. However, her memory lives on, inspiring generations to strive for excellence, uphold the values she cherished, and work towards the betterment of Pakistan.
As the nation commemorates the 56th death anniversary of Fatima Jinnah, it is a moment of introspection and recommitment to the ideals she held dear. Her legacy serves as a guiding light, inspiring Pakistanis to embrace unity, diversity, and progress. Today, we pay tribute to a remarkable woman who dedicated her life to the service of the nation and left an indelible imprint on its history.