New Salaries of Chief Justice and Supreme Court Judges See 20% Increment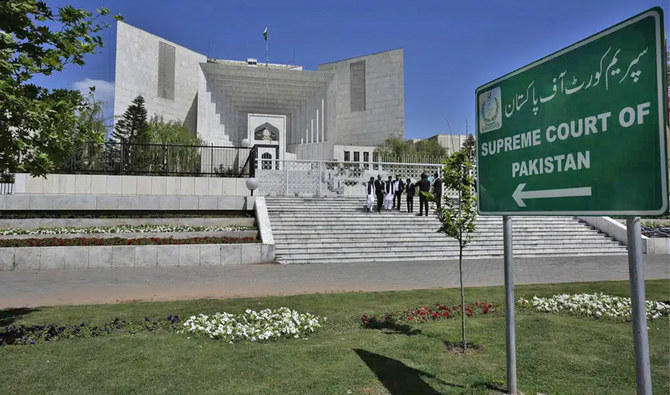 In a significant move towards recognizing the invaluable contribution of the judiciary, Interim President Sadiq Sanjrani issued a directive on Tuesday to raise the salaries of Supreme Court judges. The decision marks a notable development in the remuneration structure of the judiciary and acknowledges the crucial role and responsibilities shouldered by the Chief Justice and other judges.
The order, officially known as the "Salary of Judges of the Supreme Court Order, 2023," brings forth an increase in the monthly salary of the Chief Justice of Pakistan. Under the new arrangement, the Chief Justice will receive a monthly salary of Rs. 1,229,189, reflecting a substantial increment.
Furthermore, the order outlines that the other judges of the apex court will now receive a monthly salary of Rs. 1,161,163. This adjustment is a testament to the government's recognition of the expertise and dedication exhibited by the esteemed judges in upholding justice and interpreting the law.
The notification explicitly states that the acting president has exercised the powers vested in the office to enact these changes. This demonstrates the government's commitment to ensuring fair and competitive compensation for the judiciary, which plays a pivotal role in safeguarding the rule of law and preserving the principles of justice.
The revised salaries, as stipulated in the order, come into immediate effect, superseding the previous order that determined the judges' remuneration. By implementing this increment, the government aims to attract and retain highly qualified and experienced individuals in the judiciary, fostering an environment conducive to the delivery of justice.
Additionally, the notification confirms the repeal of the "Salary of Judges of the Supreme Court Order, 2022 (PO No. 1 of 2022)." Under the previous order, the Chief Justice of Pakistan received a monthly salary of Rs. 1,024,324, while other judges were compensated with Rs. 967,636 per month. The new order signifies a substantial increment and aims to ensure equitable remuneration for the judiciary's vital role in upholding the constitutional values of the country.
By enhancing the salaries of the Chief Justice and Supreme Court judges, the government recognizes their immense responsibilities and seeks to maintain the independence and integrity of the judiciary. This move reinforces the judiciary's pivotal role in preserving the rule of law, promoting justice, and upholding the rights of the citizens of Pakistan.