Pakistan's 5G Launch: A 10-Month Roadmap
Navigating the Path to High-Speed Connectivity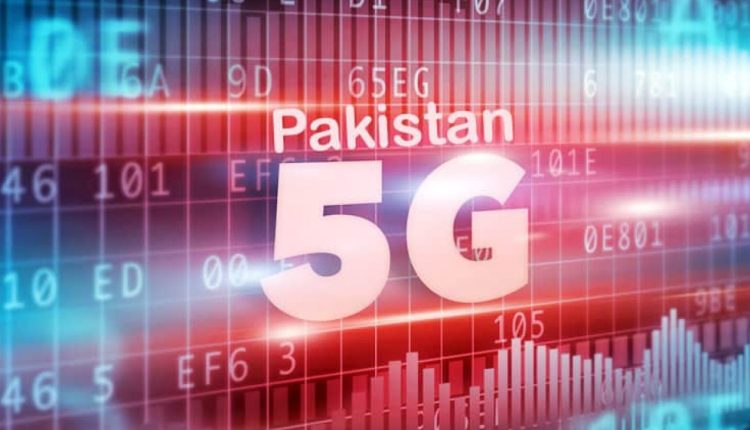 In a bid to usher in the era of 5G technology, Pakistan has embarked on a 10-month journey that involves an array of administrative steps and strategic initiatives. The government's commitment to embracing this transformative technology is evidenced by its ongoing efforts to ensure a smooth transition towards 5G connectivity.
The groundwork for this ambitious endeavor has already commenced, with critical fiscal and policy interventions in progress to pave the way for cellular mobile operators to actively participate in the upcoming 5G spectrum auction. Aiming to provide nationwide coverage and expansion of 5G services within the stipulated timeframe, the government is leaving no stone unturned in its pursuit of technological advancement.
Government's 10-Month Timeline for 5G Launch
The process begins with the government's announcement of its intent to launch 5G technology, accompanied by the formulation of a comprehensive policy directive. Once this directive is finalized, it will be shared with key regulatory bodies such as the Pakistan Telecommunication Authority (PTA) and the Frequency Allocation Board (FAB). The FAB's role will involve specifying the frequency bands earmarked for 5G deployment, while the PTA will oversee the entire process.
Upon receiving the policy directive from the Ministry of Information Technology and Telecom, the PTA will issue a Request for Proposal (RFP) to solicit bids from potential 5G consultant firms. These firms will play a pivotal role in the subsequent auction process. The bidding phase will encompass both technical evaluations and the opening of financial bids. The winning consultant will then be entrusted with the responsibility of conducting a transparent, professional, and profitable auction.
This consultancy phase is estimated to take approximately two months, during which the selected firm(s) will meticulously compile a comprehensive report. Once completed, this report will be submitted to the auction advisory committee for scrutiny and approval. Subsequently, it will proceed to the Economic Coordination Committee (ECC) and then the cabinet for final approval regarding benchmarks, pricing, and frequency bands.
Following the cabinet's endorsement, the PTA will publish an Information Memorandum (IM) that will serve as a comprehensive guide for prospective bidders. The IM will pave the way for the actual auction, during which spectrum allocation and payment will transpire.
It's important to note that the aforementioned timeline represents an ideal scenario, free from objections or court interventions. As Pakistan progresses steadily towards its 5G ambitions, these proactive steps demonstrate the government's commitment to embracing cutting-edge technology for the benefit of its citizens and the nation's overall development.