Pakistan's Next Caretaker PM: Who Will Lead the Transition Phase?
Who Will Lead Pakistan?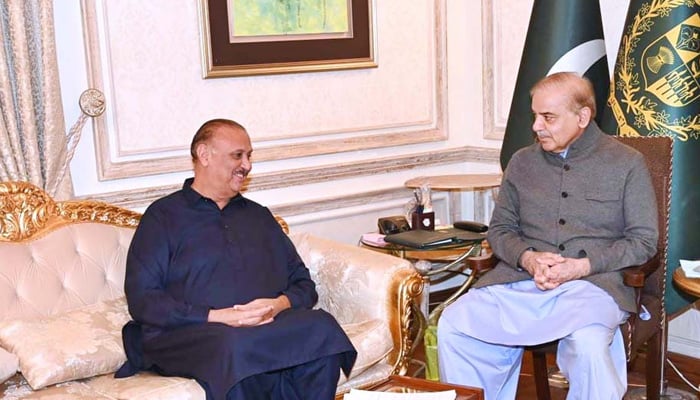 As Pakistan stands on the brink of a transitional period, the nation eagerly awaits the announcement of its Caretaker Prime Minister. This pivotal figure will oversee the country's affairs until the upcoming elections, marking a crucial phase in Pakistan's democratic process.
Decisions in Motion: Prime Minister Shehbaz Sharif and Opposition Leader Raja Riaz convened today to deliberate and finalize the identity of the Caretaker Prime Minister. This individual will play a pivotal role in guiding the temporary government and ensuring the smooth conduct of the forthcoming elections across Pakistan.
Transition Protocol: In line with the established procedure, the dissolution of the National Assembly will follow Prime Minister Shehbaz Sharif's farewell statement. To formalize this process, he will submit a summary to President Dr. Arif Alvi, marking a significant step towards the upcoming electoral transition.
Contemplating Leadership: Amidst ongoing speculations, the debate centers around whether the Caretaker Prime Minister should hail from the ranks of bureaucrats or politicians. While several names have been tossed into the ring, a notable bureaucrat is currently emerging as the frontrunner, as indicated by insights from within the government.
Probable Candidates: Among the potential candidates for the interim prime minister position are Ishaq Dar, Hafeez Sheikh, and Justice Shakeel Baloch. Hafeez Sheikh's role in the caretaker administration is also anticipated to be noteworthy, shaping the course of the nation during this crucial phase.
Crucial Timeline: The clock is ticking, with a three-day window for the prime minister and the opposition leader to converge on a consensus for the interim prime minister. Should an agreement remain elusive, a legislative body will step in to make the decision within an additional three days. Failing that, the electoral commission will assume the responsibility, ensuring the nation's uninterrupted progression.
Ongoing Deliberations: Contrary to widespread assumptions, Prime Minister Shehbaz Sharif revealed that no candidate has been definitively selected yet. Engagements with government allies and party members continue to shape the decision-making process.
An Array of Possibilities: Defence Minister Khawaja Asif introduces an intriguing twist, suggesting that an unexpected candidate might emerge as the interim prime minister. Echoing the nation's anticipation, he emphasized that the decision is slated for today (Wednesday), attracting considerable interest from numerous quarters.
Toward the Future: As the caretaker setup potentially extends its influence, Defence Minister Khawaja Asif proposes a timeline, envisioning general elections to transpire in early 2024. With all eyes on the unfolding developments, Pakistan braces for the dawn of a new chapter in its democratic journey.