Parvez Elahi Appointed as President of Pakistan Tehreek-e-Insaf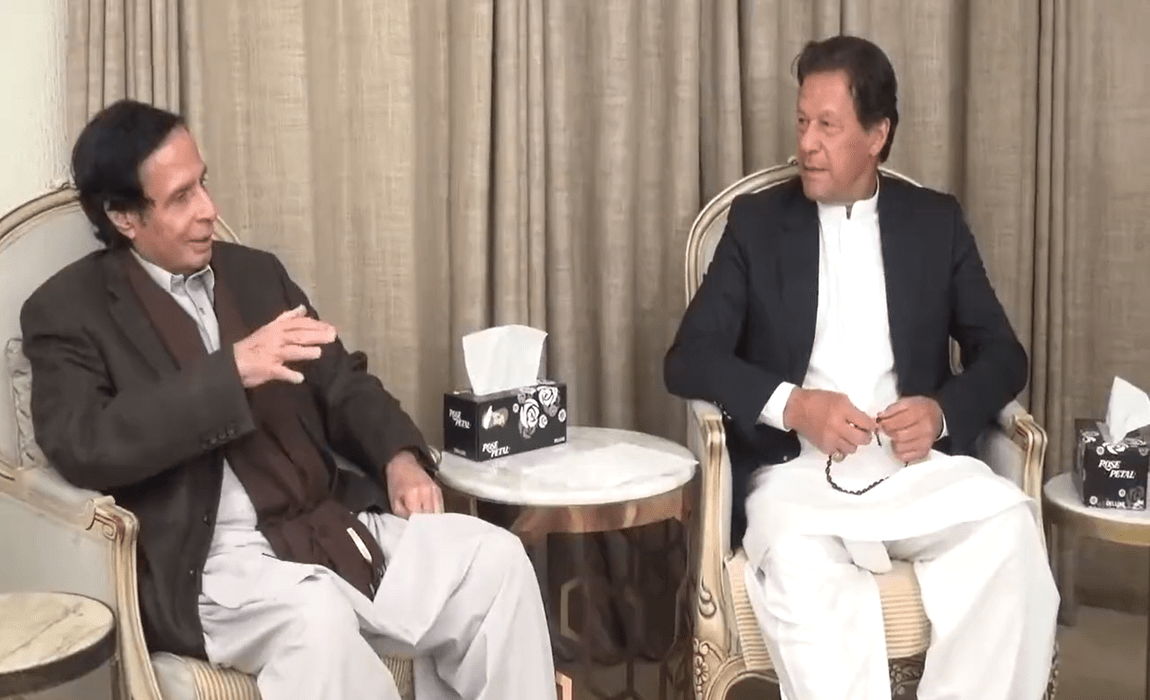 The Pakistan Tehreek-e-Insaf (PTI) party has appointed Parvez Elahi, former leader of the Pakistan Muslim League-Quaid (PML-Q), as its president. The move comes weeks after Elahi joined PTI with the promise of the top post.
The appointment was announced in a notification signed by PTI Chairman Imran Khan, who enjoys a close relationship with Elahi. "Ch Pervez Illahi is hereby designated as President [of the] Pakistan Tehreek-e-Insaf," read the notification.
Elahi expressed gratitude to Khan for the appointment, saying "no one has respected me like Imran Khan, and we all have to work together to strengthen him."
Last month, Elahi joined PTI along with 10 of his party's former MPAs, in a major development for the party. As the former Punjab chief minister, Elahi had stood by Khan during difficult times and ensured that they remained in power in Punjab, the country's political hub.
On the directions of the PTI chief, Elahi had dissolved the Punjab Assembly in January and subsequently lost his post as the province's chief minister. "I have supported Imran Khan during difficult times and proved my loyalty through chief ministership," Elahi said during a press conference announcing his merger with the party.
However, the announcement was not without controversy, as PML-Q President Chaudhry Shujaat sacked Elahi from the party and barred him from using the PML-Q's name in the future.
Despite this, the appointment of Elahi as president of PTI is expected to strengthen the party's position in Punjab, where it faces stiff competition from other political parties. With his experience and political acumen, Elahi is seen as a valuable addition to PTI's leadership.