PM Shehbaz Sharif to Auction Toshakhana Gifts for Orphans' Support
PM Shehbaz Sharif's Initiative to Auction Toshakhana Gifts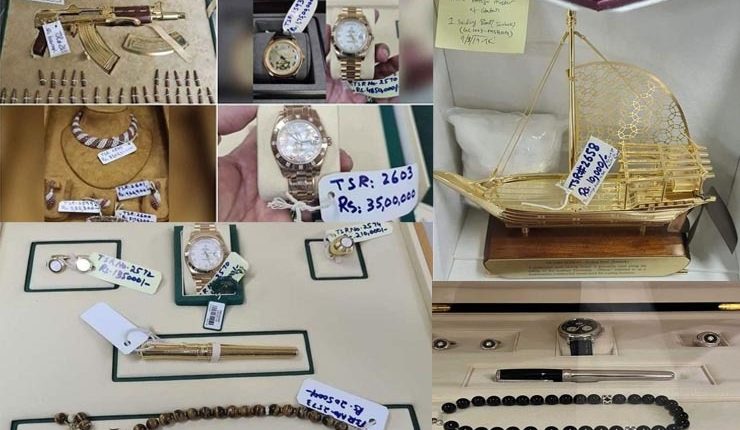 Prime Minister Shehbaz Sharif has announced his decision to auction valuable gifts from the Toshakhana (treasure trove) and utilize the proceeds to aid orphaned children in their education, healthcare, and overall well-being. In a conversation with a group of journalists and broadcasters, he shared his plans for this noble initiative.
Addressing the Challenges and Collaborations: Acknowledging the existing economic challenges in the country, Prime Minister Sharif emphasized that collaborative efforts with other nations are underway to address these issues. He expressed his belief in the potential of the youth and media to contribute towards positive change and national unity.
Strengthening Economic Bonds: The Prime Minister also highlighted the interest of friendly countries like Saudi Arabia in investing in Pakistan. He mentioned the establishment of a specialized group aimed at boosting the economy through strategic investments and collaborations.
A Vision for Progress: Prime Minister Sharif indicated his intention to request the President to dissolve the National Assembly. He expressed hope that the incoming government will continue to focus on enhancing the economy and reducing the nation's debt burden.
A Vision of Empowerment: By auctioning Toshakhana gifts, Prime Minister Shehbaz Sharif's vision is to provide meaningful support to orphaned children, offering them the opportunity for a better future. This step not only showcases his commitment to philanthropy but also underscores the importance of collective efforts in nation-building.
As Pakistan navigates economic challenges, the Prime Minister's approach seeks to harness the potential of partnerships and prioritize the well-being of its most vulnerable citizens, the orphaned children.