Punjab Government Announces Rs. 200,000 Compensation for Rain-Related Accidents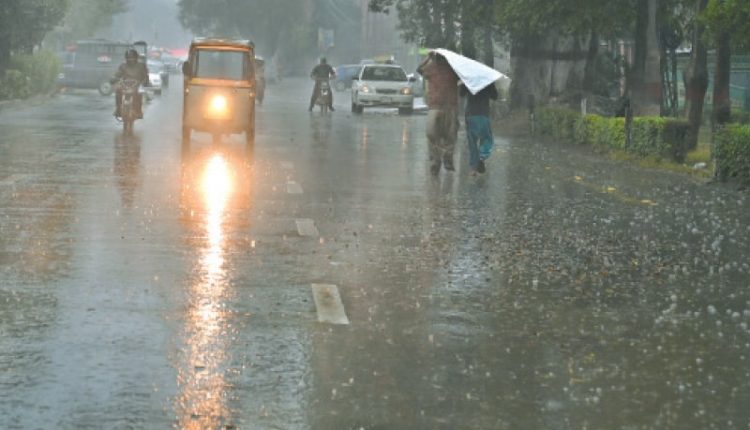 The Interim Chief Minister (CM) of Punjab, Mohsin Naqvi, has taken a significant step to alleviate the suffering of individuals affected by heavy rainfall in the province. CM Naqvi recently announced a compensation package of Rs. 200,000 for those who were injured in accidents caused by the torrential downpour.
During a visit to Ganga Ram Hospital, CM Naqvi personally inquired about the well-being of individuals injured in a tragic incident where a wall collapsed near Mozang Hospital on Thursday. The incident resulted in the admission of 14 individuals to Ganga Ram Hospital, with four of them currently in critical condition. CM Naqvi expressed his deep concern for the victims and their families, assuring them of the government's support and commitment to providing the best possible care.
In addition to ensuring free medical treatment for all those affected by the incident, CM Naqvi emphasized the government's intention to provide financial assistance to the injured victims. A compensation amount of Rs. 200,000 will be disbursed to the victims in the coming days, aiming to provide them with the necessary financial support during these challenging times.
The announcement of compensation reflects the Punjab government's commitment to addressing the needs of its citizens and providing support in times of crisis. The financial assistance will help alleviate the burden faced by the injured individuals and their families, providing them with some relief and assistance in their recovery process.
The Punjab government's proactive approach in addressing the aftermath of the rain-related accidents showcases its dedication to the welfare and well-being of its residents. By providing both medical treatment and financial compensation, the government aims to ensure that the affected individuals receive the necessary support and resources to overcome the challenges they face.
It is crucial for the government and relevant authorities to continue their efforts in monitoring the situation, providing assistance to those in need, and implementing preventive measures to minimize the impact of heavy rainfall in the future. The announcement of compensation is a testament to the government's commitment to standing by its citizens during difficult times and offering them the necessary support to rebuild their lives.