UAE Stands in Solidarity with Pakistan After Tragic Train Accident
UAE Extends Sympathies to Pakistan Following Tragic Train Derailment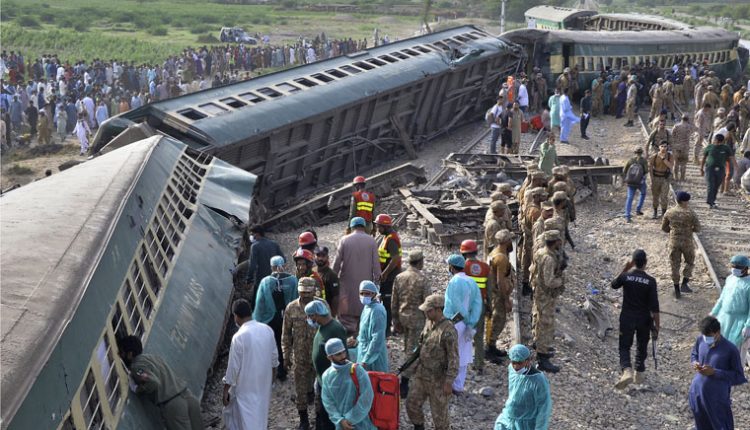 The United Arab Emirates (UAE) has expressed its unwavering support and solidarity with Pakistan following a devastating train accident in the Nawabshah district of Sindh. The incident resulted in the unfortunate loss of 37 lives and left over 80 people injured.
The Ministry of Foreign Affairs (MoFA) of the UAE extended heartfelt condolences to Pakistan, with a particular focus on the families who have been affected by this tragic event.
The heart-wrenching incident took place when the Hazara Express, a passenger train, derailed approximately 275 kilometers away from Karachi, which serves as the nation's largest city and provincial capital.
News reports have revealed that around 10 train carriages went off the tracks, leading to significant loss of life and numerous injuries.
In the aftermath of the accident, scenes of distress unfolded as some passengers found themselves trapped within the overturned carriages, while others were rapidly transported to local hospitals. Consequently, train services in several interior districts of Sindh were temporarily suspended, and emergency response teams were swiftly dispatched to the site of the accident.
Progress was achieved on the following day, as the affected section of the Pakistan Railways track was reopened approximately 18 hours after the tragic accident involving the Hazara Express.
This reopening became possible after the concerted efforts of local authorities, who worked diligently to clear 11 carriages from the track over a span of 13 hours.
With the track now clear and safe, the halted train services resumed their journeys, including the Karachi-bound Green Line, which had been stationary at Nawabshah station due to the derailment.
The Hazara Express, which travels from Havelian to Karachi, also recommenced its journey, aimed at reaching its final destination.