Virgin Atlantic Ceases Flight Operations to Pakistan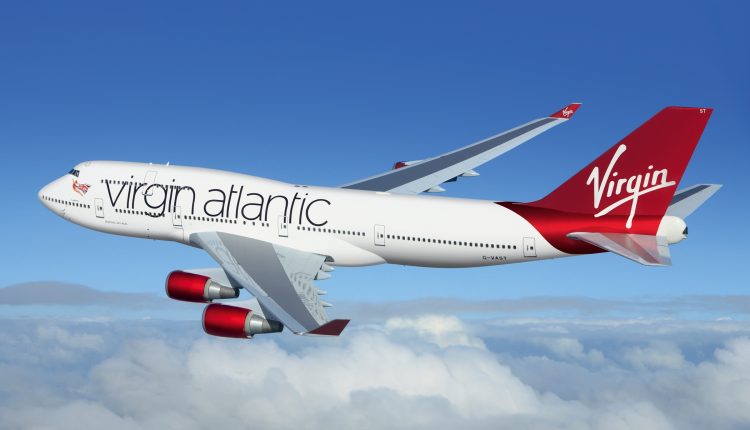 In a recent development, British airline Virgin Atlantic has ceased its flight operations to Pakistan, marking the conclusion of its services from Islamabad International Airport. The airline's last flight, VS379, departed from Islamabad and flew to London Heathrow on Sunday, bringing an end to its presence in the country, as reported by Express News.
Virgin Atlantic commenced operations at Islamabad Airport in December 2020, initially offering seven weekly flights. It operated four flights to Manchester and three to London Heathrow. However, the airline later modified its operations to focus solely on three weekly flights to London Heathrow.
The decision to halt flight operations in Pakistan was not taken lightly, as stated in a press statement released by the airline in February. Virgin Atlantic expressed its regrets and offered apologies for any inconvenience caused to its customers. The statement also expressed gratitude towards their customers, teams, partners, and authorities for their support during the past two years.
According to the airline's spokesperson, the decision to withdraw from Pakistan was a result of a comprehensive review of the Virgin Atlantic network, aimed at optimizing operational resilience by efficiently utilizing available resources. The spokesperson further stated, "Following this review, it is with regret that we've taken the difficult decision to suspend our services between London Heathrow and Pakistan."
Since commencing operations in December 2020, Virgin Atlantic took pride in providing travel options for customers flying between London and Manchester in the UK, as well as Islamabad and Lahore in Pakistan. The airline also played a significant role in transporting vital cargo and delivering essential medical supplies.
Virgin Atlantic assured that its teams would reach out to affected customers who had scheduled travel after the cessation of services to discuss available options, including rebooking (if applicable) or providing a full refund. Customers who made bookings through agents or other third-party channels were advised to contact them directly to discuss their alternative options.
This decision marks a significant development in the aviation landscape, and while it brings an end to Virgin Atlantic's presence in Pakistan, the airline's legacy of connecting passengers and facilitating cargo transportation will be remembered. The impact of this withdrawal on the country's aviation industry remains to be seen, and efforts will be made to ensure that alternative options are available to meet the travel needs of passengers previously served by Virgin Atlantic.