Waqar Zaka Surges to 3rd Place in Bitcoin World Cup, Eyes $2.6 Million Prize Pool
Pakistani TV Host Surges in Bitget's KCGI 2023, Eyes a Share of the $2.6 Million Prize Pool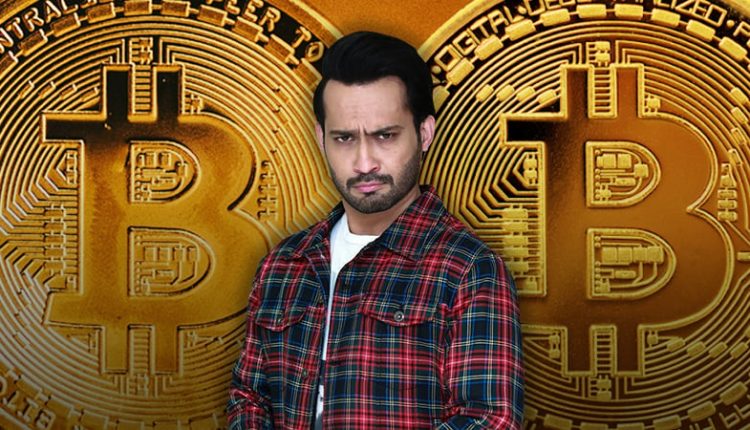 In a thrilling race for cryptocurrency supremacy, Pakistani TV host, social media influencer, and crypto enthusiast, Waqar Zaka, has taken center stage as he vies for victory in the prestigious World Cup of Bitcoin.
This high-stakes competition, hosted by the renowned crypto exchange Bitget, offers an astonishing prize pool of $2.6 million, set to be distributed among the top three traders from across the globe.
Waqar Zaka, representing Pakistan, has emerged as a formidable contender, currently holding the impressive 3rd position on the trading leaderboard with a trading balance of $2,832,127. Zaka's remarkable performance has sent shockwaves through the cryptocurrency trading community, capturing the attention of enthusiasts worldwide who eagerly await the final outcome of this epic showdown.
Bitget's King's Cup Global Invitational (KCGI) 2023 is a multifaceted competition that challenges traders hailing from all corners of the world. Participants, including those from India, are provided with a starting capital of $100,000, enabling them to immerse themselves in the dynamic realm of cryptocurrency trading.
The competition is set to run until September 15, with the primary objective of amassing the highest profits. To achieve this, traders can choose to compete individually or as part of a team, thereby increasing their chances of securing a slice of the impressive $2.6 million prize pool.
KCGI 2023 has already witnessed an influx of over 300 teams participating in the ongoing spot trading competition, underscoring the surging interest and engagement in the cryptocurrency sphere. This annual event has experienced substantial growth since its inception in 2021, with the 2022 edition attracting over 32,000 participants and nearly 200 teams from around the world.
Bitget's commitment to innovation and its recent rebranding efforts have firmly established KCGI 2023 as a pivotal moment in the cryptocurrency exchange's history, marking Bitget's evolution into a dynamic, diverse, and influential player within the cryptocurrency market.
With the competition entering its final days, the global crypto community eagerly anticipates the unveiling of the top three traders who will walk away with life-altering prizes, including a share of the $2.6 million prize pool, a coveted Tesla Cybersquad, and even an Airbus H135 helicopter.
As Waqar Zaka continues his journey in the World Cup of Bitcoin, the world watches with bated breath, wondering if he can secure a coveted spot among the top three traders and lay claim to a portion of the crypto fortune.
In the ever-evolving landscape of cryptocurrency, one thing remains certain – the stakes have never been higher, and the race for glory is more exhilarating than ever before.