Top 5 Pakistani Airlines, CAA Rankings 2023
Top Pakistani Airlines Unveiled - Who's at the Top?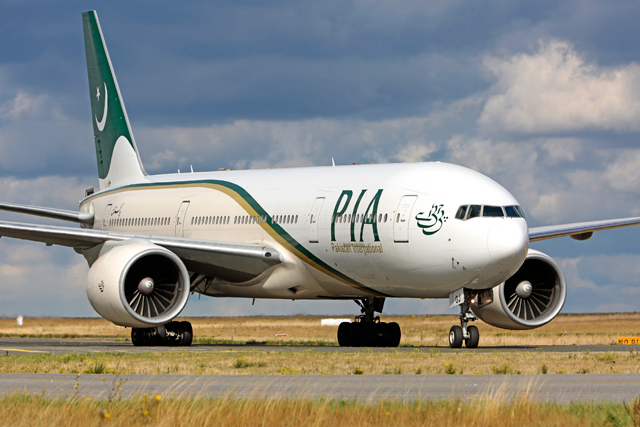 The Pakistan Civil Aviation Authority (CAA) has unveiled its much-anticipated airline rankings for the year 2023, focusing on flight punctuality as a key performance metric. In the latest rankings, Pakistan International Airlines (PIA), the nation's flagship carrier, has secured the fifth position in the domestic flight category.
These rankings have cast a spotlight on various factors affecting PIA's performance, including financial challenges and concerns related to on-time departures and arrivals during the first half of 2023. Notably, PIA faced notable challenges in maintaining punctuality on its domestic flight routes during this period.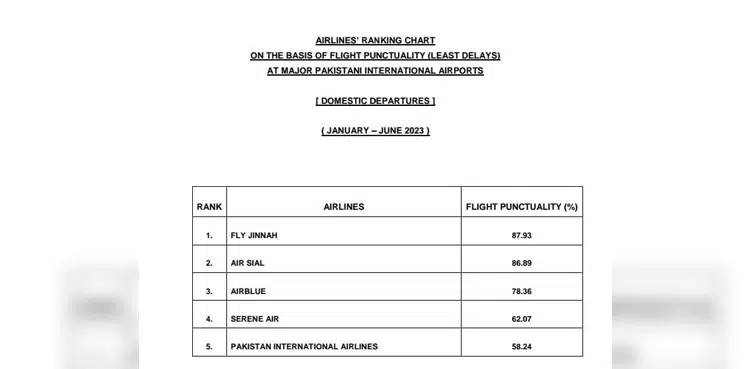 The report reveals that PIA achieved an on-time departure ratio of 58.24 percent for its domestic flights. This figure underscores the airline's struggles in ensuring timely flight operations. In stark contrast, private airlines operating within Pakistan have surpassed PIA in terms of punctuality. Fly Jinnah leads the pack with an impressive on-time departure rate of 87.93 percent, followed closely by Air Sial at 86.89 percent, Air Blue at 78.36 percent, and Serene Airlines at 62 percent, securing the top positions.
The CAA's comprehensive report provides valuable insights into the regularity of flights operated by Pakistani airlines from January to June 2023. It highlights the pressing need for PIA to enhance its punctuality and overall operational efficiency in order to remain competitive in the dynamic aviation industry.