Al Qasimia University Offers Full to study in Sharjah 2024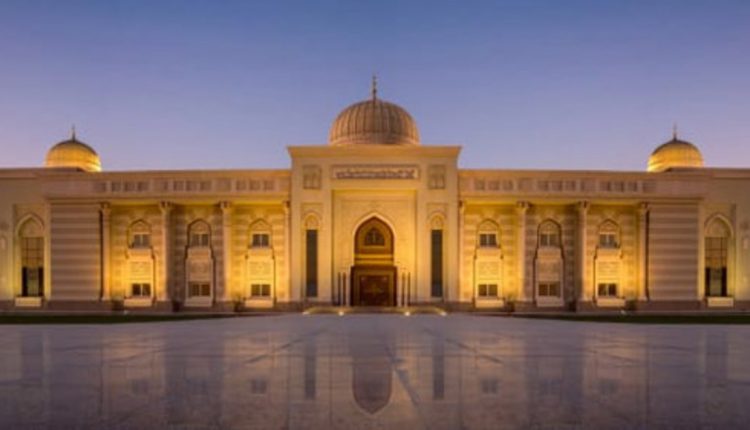 UAE, Sharajah: Are you a Pakistani student dreaming of pursuing higher education in the UAE? Here's some exciting news for you! The renowned Al Qasimia University in Sharjah is offering a scholarship program that not only covers tuition fees but also includes essential expenses like housing, food, and visa costs.
The scholarship is open to international students, including those from Pakistan. However, there's a language requirement to consider. Some courses at the university are conducted in Arabic. If you're not fluent in Arabic, don't worry! The university has an Arabic Language Center to help you master the language.
Once you've achieved proficiency in Arabic, you can dive into your chosen academic program at the university. But what exactly does this scholarship offer? Let's break it down:
Benefits of the Scholarship:
Covers all expenses, including course fees, textbooks, meals, housing, and personal allowance.
Upon joining the Arabic Language Center, you receive an allowance of AED 1,000 per month.
After full enrollment, your allowance increases to AED 1,500 per month.
You get a ticket to your home country after completing half of your coursework.
Upon graduation, another ticket is provided for your return home.
Eligibility Criteria:
High school certificate with a minimum average of 70% or 75%, depending on the college of interest.
Applicants must be between 16 to 20 years old.
You'll need to take the Arabic Language Placement Test before enrolling in freshman-level courses.
Required Documents:
Original high school diploma and grade reports.
Verification of documents from your country's Education and Foreign Affairs Ministries and UAE Embassy.
Translations of foreign certificates into Arabic or English by a certified translator.
Proof of recognition for the school issuing your high school certificate.
Passport translation into Arabic or English.
Filled-out application for admission.
English proficiency certificate for certain colleges.
Good conduct or police clearance certificate from your home country.
Copy of your birth certificate.
Health fitness certificate from a government hospital in your home country.
Application Process: The application period runs from April to July each year. Apply online through the official website, and ensure you have the required documents.
Programs Offered:
Bachelor of Arts in Media
Bachelor of Arts in Economics
Bachelor of Arts in Arabic Language and Literature
Bachelor of Science in the Holy Quran
Bachelor of Arts in Sharia and Islamic Studies
Remember, the scholarship is for international students accepted from outside the UAE. Monthly stipends, transportation, health insurance, and accommodation are covered, making this a fantastic opportunity for Pakistani students to pursue their dreams at Al Qasimia University in Sharjah.
For more information, visit the official website of Al Qasimia University.
Source: Gulf News