Cambridge University UK Scholarships for Pakistani Students
A Gateway to Premier Education for Pakistani Students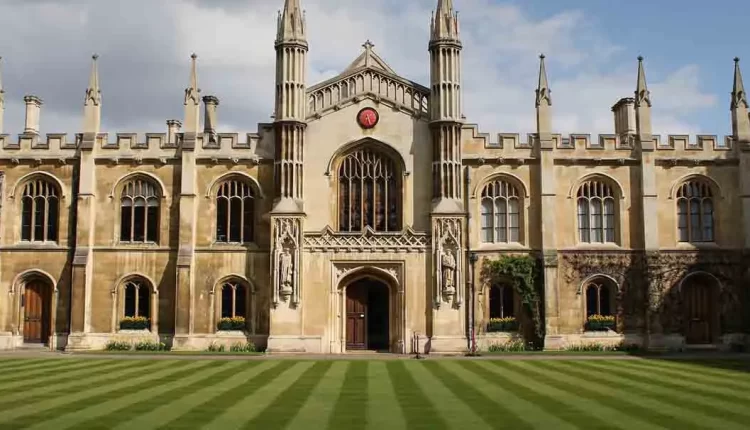 Cambridge University, located in the United Kingdom, is extending a generous scholarship opportunity to students from Pakistan. This scholarship aims to provide vital support to exceptional and deserving Pakistani students who aspire to pursue higher education at one of the world's most prestigious academic institutions. It covers not only tuition fees but also living expenses, making a Cambridge education more accessible to students from Pakistan. This initiative underscores the university's dedication to nurturing international talent and creating a diverse, global learning environment. Pakistani students now have the opportunity to access top-tier education at Cambridge University, enriching their academic and personal growth while contributing to their nation's development.
About the Scholarship:
This scholarship offers access to Cambridge University, renowned for its academic excellence and groundbreaking research contributions. It is specifically designed for a Master's in Business Administration (MBA), a program highly sought after by those aspiring to become business leaders and entrepreneurs. The scholarship supports a one-year program, allowing recipients to fully immerse themselves in Cambridge's rich academic environment, gain invaluable knowledge, and build a global network that can play a pivotal role in their future careers. This scholarship not only supports higher education but also grants the privilege of studying at a university with a rich history, a spirit of innovation, and a steadfast commitment to academic excellence.
Scholarship Benefits:
The Cambridge University MBA Scholarship in the UK for 2024 presents a range of significant advantages for deserving students. Most notably, it offers substantial financial aid, covering 75% of the tuition fees for the MBA program. This generous funding significantly eases the financial burden on students and makes pursuing an MBA at Cambridge University more accessible.
Moreover, this scholarship goes beyond academic support by providing assistance for travel expenses and accommodation related to internships. This aspect is invaluable as it allows recipients to gain practical experience and establish professional networks during their MBA journey.
Eligibility Criteria:
The eligibility criteria for scholarships at Cambridge University typically encompass the following aspects:
Academic Excellence: Most scholarships at Cambridge University require a strong academic background, often involving an excellent academic record with top grades in previous educational qualifications.
Course of Study: Scholarships may be specific to certain courses or fields of study, so it's essential to ensure that your chosen program aligns with the scholarship's requirements.
Nationality or Residency: Some scholarships are open to students from specific countries or regions, while others are available to international students. There are also scholarships that cater to both home and international students.
Financial Need: Certain scholarships are need-based and may require applicants to demonstrate financial need, which can involve providing financial statements or documentation.
Admission to Cambridge: Typically, you need to have an offer of admission from Cambridge University before applying for most scholarships, necessitating meeting the university's admission requirements.
Research and Proposal: For research-based scholarships, you may need to submit a research proposal or outline of your intended research project.
Work Experience: Some scholarships, especially for postgraduate courses, may require relevant work experience in the field of study.
Extracurricular Activities: Scholarships may take into account your involvement in extracurricular activities, leadership roles, or community service.
English Language Proficiency: International students may need to prove their proficiency in English through standardized tests like IELTS or TOEFL.
Recommendation Letters: Many scholarships require letters of recommendation from teachers, professors, or employers.
Application Deadlines: It's crucial to ensure that you submit your scholarship application before the specified deadlines, as late applications are often not considered.
Other Specific Requirements: Some scholarships may have unique criteria, such as specific age limits, career goals, or research interests. It's essential to carefully review the eligibility requirements for each scholarship opportunity.
How to Apply:
To apply for scholarships at the University of Cambridge, follow these steps:
Research Scholarships: Start by researching the various scholarships available at the University of Cambridge. You can use the official Cambridge Trust website or the specific department's website for information on scholarships relevant to your course of study. Scholarships may be offered by the university, external organizations, or specific colleges within Cambridge.
Check Eligibility: Ensure that you meet the eligibility criteria for the scholarship(s) you are interested in. Carefully review the specific requirements, including academic qualifications, nationality, financial need, or other criteria.
Apply for Admission: To be considered for most scholarships at Cambridge, you generally need to have an offer of admission from the university. Therefore, start the application process for your chosen course through the University's online application system. Be sure to check the application deadlines, as they may vary depending on your course.
Prepare Necessary Documents: Depending on the scholarship, you may need to provide various documents, such as academic transcripts, letters of recommendation, a research proposal (for research-based scholarships), and a personal statement.
Submit Scholarship Application: Once you have applied for your chosen course and have an offer of admission, you can usually access the scholarship application form through the Applicant Portal or the Cambridge Trust website. Complete the scholarship application form, ensuring that you provide all required information and documents.
Interviews and Assessments: Some scholarships may require interviews or additional assessments as part of the selection process. Be prepared for these if necessary.
Submit Additional Information: If the scholarship requires financial documentation or other specific information, make sure to submit it according to the scholarship guidelines.
Check Deadlines: Pay close attention to scholarship application deadlines. Missing a deadline can disqualify you from consideration.
Notification: If you are successful, you will be notified about the scholarship award. Follow any instructions provided regarding acceptance and any additional requirements.
Funding and Payment: Scholarships are usually disbursed to cover tuition fees and may also provide a stipend for living expenses. Ensure you understand the terms and conditions of the scholarship, including any reporting requirements or academic expectations.
If you're interested in applying for the Cambridge University MBA Scholarship in the UK for 2024, you can click here to start your application. This is a unique opportunity to further your education at a prestigious institution, so don't miss out.
Click Here to, Apply Now