Cuba Offers Undergraduate Medicine Scholarship for Pakistani Nationals 2023-24
Government of Cuba Announces Fully-Funded Medicine Scholarship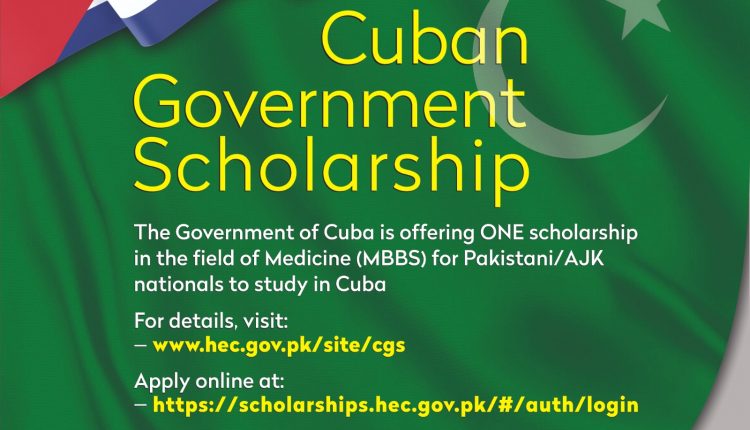 The Government of Cuba is offering an exceptional opportunity for Pakistani nationals aspiring to pursue undergraduate studies in the field of Medicine. This scholarship, valid for the academic year 2023-24, aims to empower talented students by providing them with a platform to excel in the field of medicine.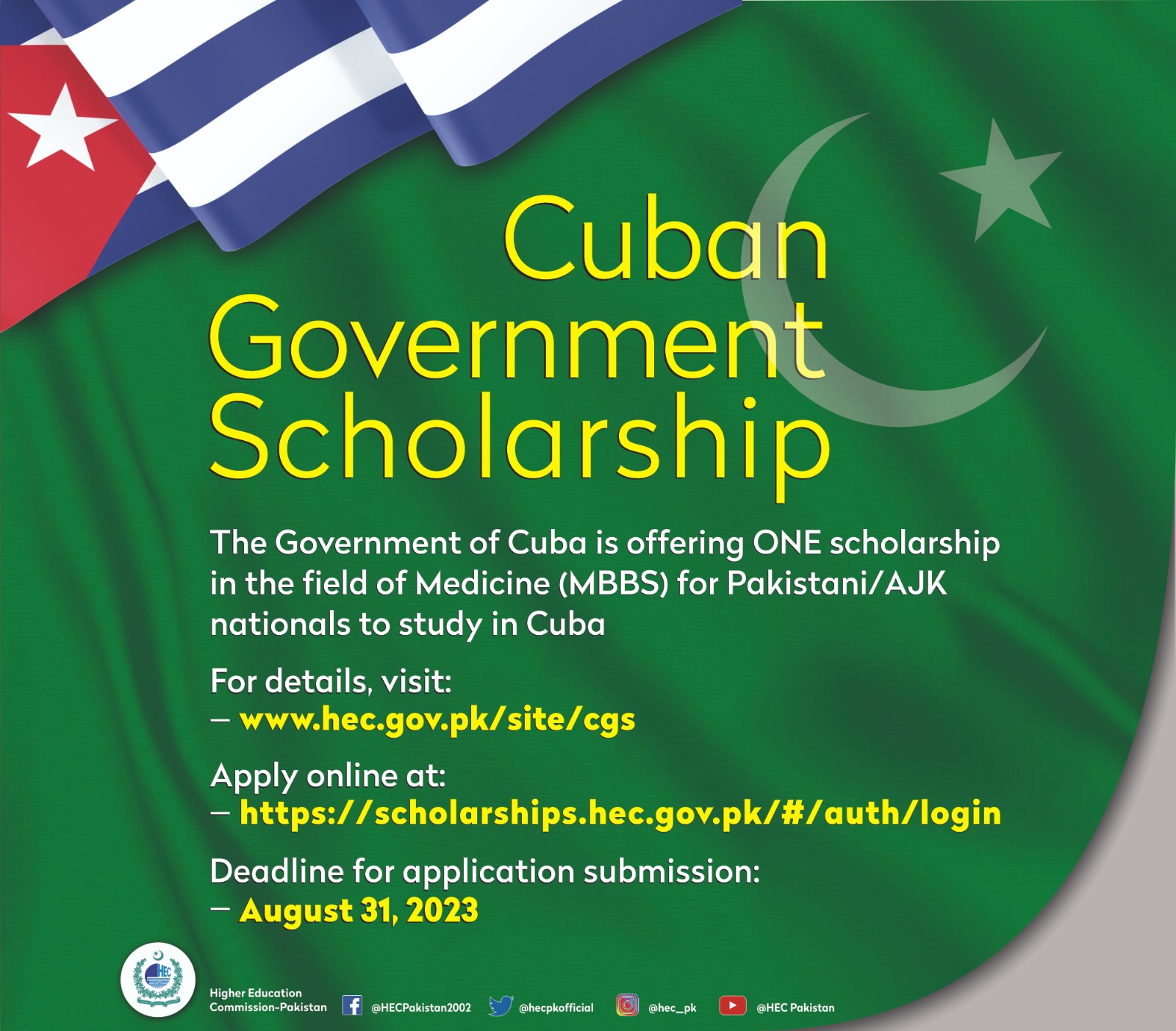 Eligibility Criteria:
To be considered for this scholarship, applicants must meet the following criteria:
Attainment of at least 70% or higher marks in F.Sc. / A level (Pre-Medical) and 60% or higher marks in SSC / Matric (O level).
Candidates awaiting their results are not eligible to apply.
Pakistani and AJK nationals between the ages of 18 to 25 years as of the application closing date are eligible to apply.
Nomination Criteria:
Applicants are required to present a valid USAT-M (University Scholarship Aptitude Test – Medicine) test score obtained after January 2022. The nomination criteria are primarily based on the USAT test score, which plays a significant role in the selection process.
The final selection of candidates will be solely based on the USAT-M Score, provided they fulfill the aforementioned basic eligibility criteria. Applicants without a valid USAT-M test score are advised to visit the Education Testing Council website for detailed information on how to obtain the required score.
It is important to note that the Higher Education Commission (HEC) reserves the right to alter or adjust the nomination criteria if necessary, ensuring the fairness and transparency of the selection process.
This scholarship offers a remarkable opportunity for Pakistani students who aspire to pursue a career in medicine. By meeting the eligibility criteria and obtaining a competitive USAT-M score, students can embark on an academic journey supported by the Government of Cuba. The scholarship not only supports educational aspirations but also fosters international collaboration and understanding in the medical field.
Check details of Cuban Medicine Scholarships for Pakistani students here.