Fully Funded Scholarship by University of Oxford for Pakistani Students
Empower Your Dreams with a Prestigious Opportunity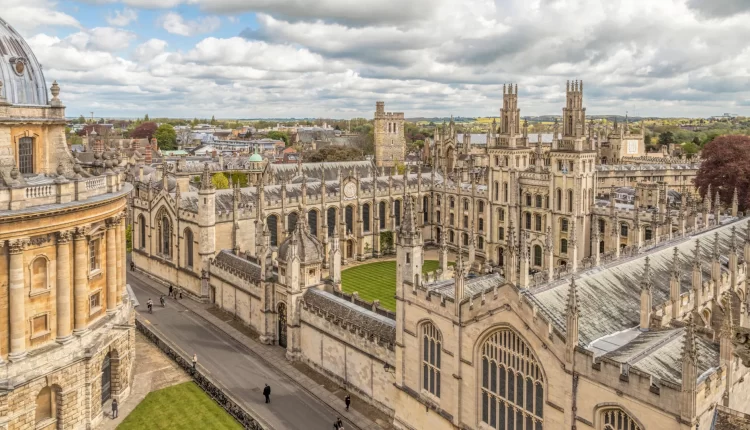 OXFORD, UK – As part of its ongoing commitment to fostering global education and innovation, the University of Oxford has announced the Pershing Square Scholarship 2024, an exceptional opportunity tailored for Pakistani students and international applicants. This fully funded scholarship is a gateway for motivated individuals aspiring to pursue Master's programs at one of the world's oldest and most prestigious universities.
Diverse Academic Avenues
The Pershing Square Scholarship 2024 extends an invitation to explore a diverse array of subjects and specializations. Ranging from Art and Economics to Management, History, Philosophy, Politics, and Law, the scholarship empowers students from across the globe to delve into their passions and enhance their expertise.
Overcoming Financial Hurdles
For countless aspiring scholars, the allure of an Oxford education is often curtailed by financial barriers. However, the Pershing Square Scholarship 2024 emerges as a remarkable solution for those determined to create a global impact while honing their leadership acumen. This initiative aims to democratize education, ensuring that exceptional individuals with a zeal to address global challenges can access world-class learning.
A Confluence of Excellence
The Pershing Square Scholarship is a fiercely competitive, fully funded postgraduate program that stems from a collaborative effort between the University of Oxford and the Pershing Square Foundation. Since its establishment in 2014, this fellowship has sought to empower brilliant minds that not only shine academically but also possess a resolute commitment to addressing worldwide issues.
Exploring Oxford's Rich Legacy
Nestled in the historic city of Oxford, England, the University stands as an epitome of educational brilliance, with roots tracing back to 1096. Holding the distinction of being the oldest English-speaking university and the world's second-oldest continuously operating institution, Oxford consistently commands top positions in esteemed rankings. It secures the top spot in both the Times Higher Education World University Rankings and the Forbes World University Rankings.
A Glimpse into the Scholarship
Scholarship Award: Fully Funded
Degrees Offered: Master's / MBA Programs
Host Organization: University of Oxford
Host Country: UK
Application Deadline: January 4, 2024
Comprehensive Benefits Await
The Pershing Square Scholarship encompasses every facet of a student's academic journey:
Full Tuition Coverage: Both Master's degree and MBA program tuition fees are fully funded.
College Expenses: The scholarship also includes coverage for college expenses, ensuring a seamless educational journey.
Living Stipend: A stipend of €15,609 is provided to address living expenses during the two-year study period.
Navigating the Application Process
Eligibility and application requirements are structured to identify exceptional candidates:
Nationality: Open to applicants globally.
English Proficiency: Demonstrated proficiency in English through recognized language tests.
Academic Excellence: A robust academic history with notable achievements and potential.
Leadership Potential: Applicants should exhibit leadership potential through past experiences and future aspirations.
Global Impact: Aspiring scholars must be committed to addressing significant global challenges in their forthcoming careers.
Application Window
Prospective candidates are encouraged to submit their applications by January 4, 2024. The application process mandates thorough preparation and thoughtful consideration:
Review Requirements: Familiarize yourself with the entry prerequisites.
Craft a Compelling Essay: Prepare an engaging and persuasive scholarship essay.
Complete the Application: Fill out the application form meticulously.
Submit Essential Documentation: Supply requisite documents, including recommendations and transcripts.
Beyond a Scholarship – A Transformative Journey
The Pershing Square Scholarship 2024 transcends the concept of a mere scholarship; it's an opportunity to embark on a transformative educational expedition within a globally acclaimed institution. Through this collaborative initiative, the University of Oxford and the Pershing Square Foundation are nurturing leaders poised to shape a meaningful impact.