Fully Funded Scholarships for Pakistani Students at Central European University Hungary
CEU Hungary Fully Funded Scholarships for Pakistani Students: Apply Now!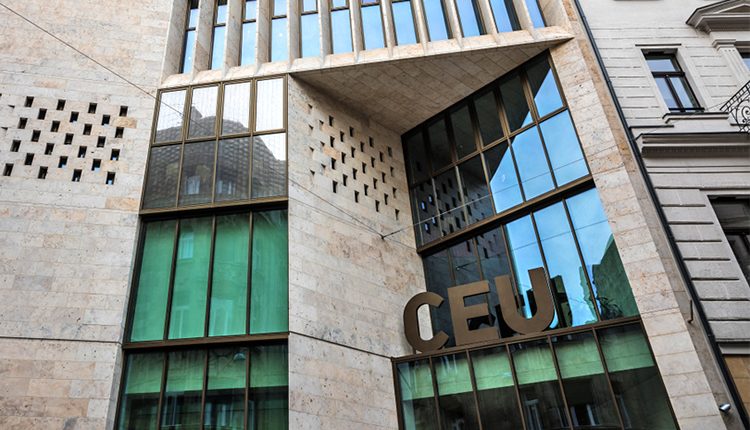 Central European University (CEU) in Hungary is providing fully funded scholarships, offering an exceptional opportunity for academic and personal growth. These scholarships cover tuition fees, living expenses, and often include travel allowances, making higher education in Europe financially accessible for talented individuals, including Pakistani students pursuing Bachelor's, Master's, or PhD degrees.
CEU offers a diverse array of academic programs, with over 50 degree options across 17 departments, all taught in English. This ensures that students receive a world-class education while immersing themselves in Hungary's rich culture.
About CEU:
Central European University (CEU), established in 1991 and located in Budapest, Hungary, is renowned for its emphasis on social sciences, humanities, law, business, and public policy. It boasts a global community of students and faculty, promoting academic excellence, interdisciplinary research, and open society values. CEU offers a range of graduate programs, including master's and doctoral degrees, with a strong focus on critical thinking and research. Its impact extends worldwide, producing graduates who contribute significantly to academia, policymaking, and civil society.
Advantages of the Scholarship:
Financial Accessibility: These scholarships cover tuition fees, living expenses, and sometimes travel costs, relieving students of financial burdens.
World-Class Education: CEU is renowned for its high-quality education in various fields, ensuring scholars benefit from learning in a prestigious academic environment.
Diverse and Inclusive Community: CEU's international community fosters diversity and cross-cultural interactions, enhancing students' global awareness and cultural competence.
Interdisciplinary Approach: CEU encourages interdisciplinary learning and research, allowing students to develop a holistic understanding of complex issues.
English Language Instruction: All courses at CEU are taught in English, making it accessible to international students.
Research Opportunities: CEU provides access to research resources, libraries, and faculty expertise, offering students the chance to engage in meaningful research projects.
Networking and Career Opportunities: The university's global reputation and alumni network open doors to various career opportunities and collaborations.
Supportive Environment: CEU offers support services, ensuring students have a positive and fulfilling university experience.
Promotion of Open Society Values: CEU is associated with the Open Society Foundations, fostering a sense of responsibility among graduates to contribute to positive change in the world.
Study Abroad Experience: Scholarships at CEU provide students with the opportunity to live and study in Hungary, a European country rich in history and culture, allowing for a transformative international experience.
How to Apply:
To apply for a fully funded scholarship at Central European University (CEU), follow a structured process. Visit the official CEU website, review available scholarship opportunities, ensure you meet eligibility criteria, prepare required documents (academic transcripts, letters of recommendation, a statement of purpose, and English language proficiency test scores if applicable), complete the online application form, pay any required application fees, and submit your application by the specified deadline. Click on "Apply Now" on the official CEU website for more information.