KTH Royal Institute of Technology Offers PhD Scholarships for International Students in Coating Technology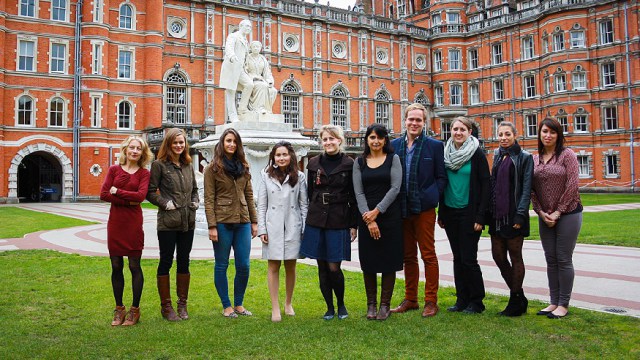 STOCKHOLM, September 7, 2023 – International students seeking opportunities in the realm of technical research have a golden opportunity on the horizon. The esteemed KTH Royal Institute of Technology, Stockholm, has announced the availability of two PhD scholarships in the cutting-edge field of Coating Technology for the academic year 2023/24.
Spotlight on KTH Royal Institute of Technology
Located in the heart of Stockholm, KTH stands out as one of Europe's leading institutions for technical and engineering education. Over the years, it has become an international nexus for budding researchers, drawing scholars from every corner of the globe.
Delve into the Details of the Project
Funded by The AB Wilh. Becker's Jubilee Fund, established in 1990, the focus of these doctoral studies centers around enhancing the application of renewable raw materials in organic coatings. The scholarship aligns with the broader mission of the Division of Coating Technology at KTH to push the boundaries in polymer synthesis. Professor Mats Johansson, a luminary in the domain, will supervise the selected doctoral student.
What the Scholarship Offers
Duration: Set to commence in the last quarter of 2023, the scholarship spans 2 years, with a possibility of extension to cover a total of 4 years.
Funding: Awardees will receive a monthly stipend of SEK 29,300.
Location: The program will take place in Stockholm, Sweden.
For EU Citizens, it's essential to note the requirement of an EHIC insurance from their home nation, ensuring complete medical coverage during their stay in Sweden.
Eligibility and Application
KTH seeks candidates with:
A master's degree in related fields.
An academic background in polymer chemistry, coating chemistry, and associated areas.
Skills in independent work, collaboration, and problem-solving.
Proficiency in English.
The deadline for application is September 8, 2023. Candidates must ensure a complete application including their CV, Statement of Purpose, degree certificates, and select publications or technical reports.
Final Words
For international students, this scholarship presents a pathway to innovation, mentorship under esteemed professionals, and an enriching experience at a globally recognized institute. Interested candidates are encouraged to keep an eye on the deadline and ensure their applications are submitted on time.