Slovakia Announces Fully Funded NSP National Scholarship Program for 2023-24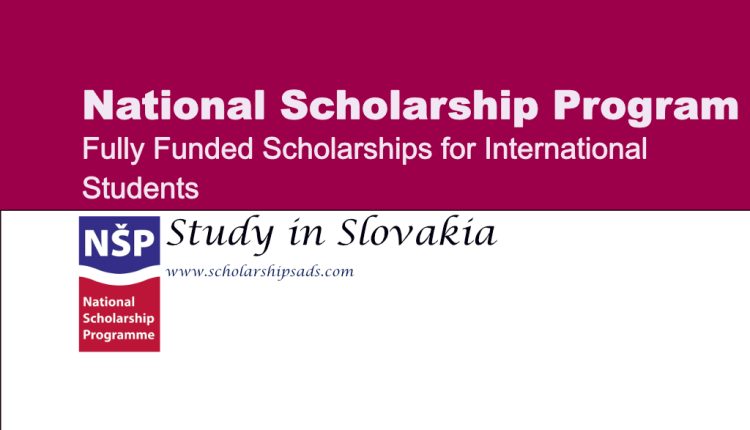 The Government of Slovakia, through the Ministry of Education, Science, Research, and Sport, has officially opened applications for the National Scholarship Program (NSP) for the academic year 2023-24. This scholarship initiative is aimed at international students, offering them a unique opportunity to pursue higher education in Slovakia's esteemed institutions.
The NSP, which is fully funded, is available for master's and Ph.D. students, university teachers, researchers, and artists. The scholarship covers all academic fields and majors, ensuring that international students can study in Slovakia without the burden of tuition fees. Moreover, there are no application fees associated with this scholarship.
Scholarship Benefits: The scholarship is structured to cover the living expenses of international recipients during their stay in Slovakia. The monthly scholarship amount varies based on the category:
University students pursuing second-level higher education: 620 EUR
PhD students: 1025.50 EUR
University teachers/researchers/artists: Ranges from 1025.50 EUR to 1470 EUR based on qualifications and experience.
Additionally, students and Ph.D. students can apply for a travel grant, which is a lump sum paid at the end of their stay. The amount is determined based on the distance between the applicant's residence and their stay location in Slovakia.
Eligibility: The NSP is open to citizens of any country, excluding Slovakia. Eligible candidates include students currently enrolled in universities outside Slovakia, Ph.D. students whose higher education or research training occurs outside Slovakia, and international university educators, researchers, and artists with invitations from Slovak institutions.
Application Procedure: Applications for the scholarship are to be submitted online at www.scholarships.sk. The online application system opens at least six weeks before the application deadline.
For more details and to apply, interested candidates can visit the official scholarship page.