University of Otago in New Zealand Extends Fully Funded Scholarships to Pakistani Students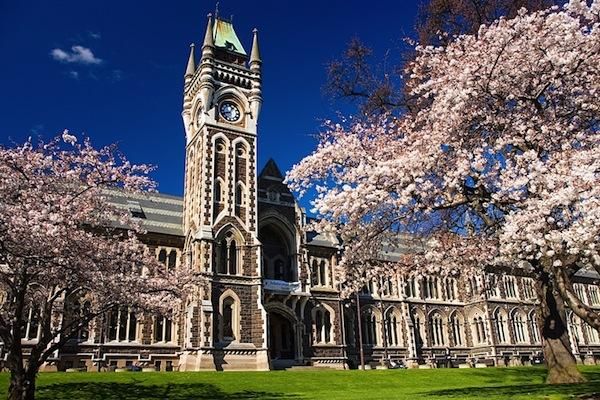 In a significant development for Pakistani students aspiring to pursue higher education abroad, the University of Otago in New Zealand is offering fully funded scholarships for undergraduate, graduate, and doctoral studies. This opportunity opens doors to an internationally renowned institution known for its exceptional academic and research facilities.
Ranked among the top 1% of universities worldwide, the University of Otago boasts a strong reputation for its commitment to academic excellence and student success. With a remarkable employability ratio of 95%, graduates from this prestigious institution are highly sought after for their outstanding skills and knowledge.
One of the prominent scholarships offered by the University of Otago is the International Master's Research Scholarship. This scholarship is designed to support eight international candidates who are pursuing a thesis-based master's program and have a demonstrated interest in research. The scholarship recognizes academic performance and seeks candidates who exhibit exceptional potential in their chosen field of study.
To be eligible for the scholarship, candidates must meet certain criteria. They must be international students and commencing their first year of a master's degree. Additionally, candidates must be undertaking a thesis-based master's program. While the competition for these scholarships is high, candidates with A or A+ grades are given preference during the selection process.
The scholarship provides a stipend of NZ$17,172 per year along with a tuition fee waiver for one year of research. It's important to note that the funding covers only the thesis portion of the Master's research degree and is applicable for up to one year of full-time enrollment. While partial tuition fees are covered by the scholarship, it's worth mentioning that international students may still be required to pay the remaining amount, as the international student fee rate is typically higher than the domestic fee rate.
The application process for these scholarships is straightforward. Interested applicants need to first apply for the specific program they intend to study through the eVision online portal. Upon admission to the program, eligible candidates will be notified and invited to apply for the scholarship through the same portal. It's important to note that applications can be submitted at any time of the year.
The University of Otago's fully funded scholarships provide an exceptional opportunity for Pakistani students to pursue their academic and research ambitions in a globally renowned institution. Living and studying in New Zealand, known for its natural beauty and high standard of living, adds to the overall experience and cultural enrichment.
For further information and to access the application portal, interested students can visit the University of Otago's official website using the link provided: University of Otago International Master's Research Scholarship. This scholarship represents a valuable chance to embark on a transformative educational journey and become part of a vibrant international academic community.