USAID Offers Scholarships to Flood-Affected Students in Pakistan
USAID Announces Scholarships for Flood-Affected Students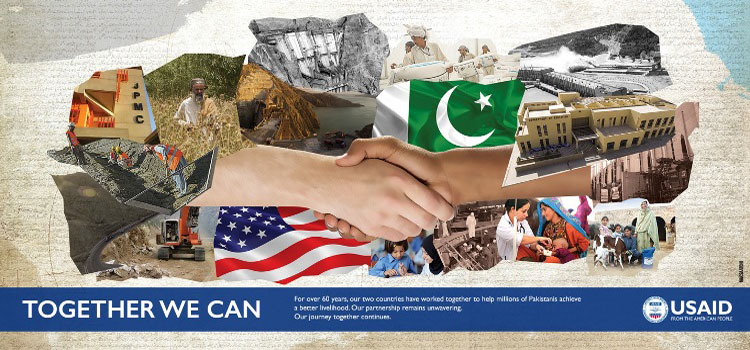 Last year's devastating floods in Pakistan had a profound impact on millions of lives, leaving behind immense damage to infrastructure and livelihoods. As a result, many university students from flood-affected regions are facing challenges in continuing their higher education due to financial constraints.
To address this critical issue, USAID has introduced a merit and needs-based scholarship program, which has been supporting students from financially disadvantaged backgrounds since 2004. The program aims to provide scholarships for two semesters, assisting flood-affected students in thirty partner universities.
Eligibility Criteria for Undergraduate Scholarships
To be eligible for these scholarships, students need to fulfill the following criteria:
Enrolled in the 2nd, 3rd, 4th, 5th, 6th, or 7th semester of an undergraduate degree program in Fall 2023.
All academic disciplines are welcome to apply.
Belong to districts, sub-districts, or UC Tehsils that were affected by the floods, as identified by the Government of Pakistan, PDMA, or District Administration.
Provide genuine evidence of flood-related damage, such as to households and livelihoods, with internet-sourced images being rejected.
Shortlisted candidates will undergo an interview with their university's Institutional Scholarship Award Committee for financial assistance consideration.
50% of the scholarships are reserved for female students.
Scholarship Coverage
The scholarship offers coverage for the following:
Tuition fees for two semesters: Fall 2023 and Spring 2024.
Stipend to cover boarding, lodging, transportation, and other academic costs for the two semesters.
Application Process
Students interested in applying for these scholarships should follow these steps:
Apply through the HEC Online Application System.
Submit the printed application form along with supporting documents to their university's student financial aid office.
Ensure all information is complete and accurate to avoid rejection.
Important Notes
Scholarships will be awarded purely on merit, with HEC having the right to revoke awards if provided information is found to be misleading during physical verification.
Applicants enrolled in certain types of programs or receiving other scholarships are ineligible.
The scholarship funding is for a duration of two semesters.
Application Deadline
The deadline for online application submission is August 16, 2023. This is a valuable opportunity for flood-affected students to overcome financial barriers and continue their educational journey with USAID's support.