Top 12 Men's Perfumes in Pakistan for 2023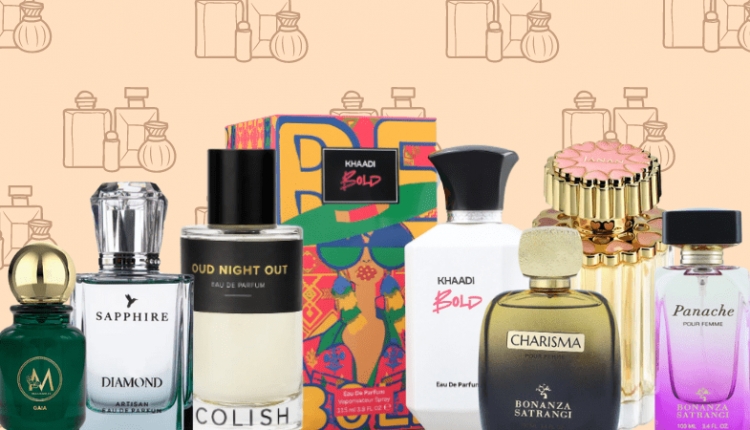 The Ultimate Guide to the Top 12 Men's Perfumes in Pakistan
In the world of fashion and grooming, a man's scent is a silent yet powerful form of communication. It can speak volumes about his personality, style, and taste. In this guide, we delve into the top 12 men's perfumes in Pakistan for 2023, providing you with a comprehensive review of each fragrance, their unique accords, and pricing details.
1. OUD-AL-JUNAID by J.
Oud-Al-Junaid is a local favorite that has captured the hearts of many with its long-lasting, oriental fragrance. The perfume combines the majestic notes of oud and sweet leather, transforming into captivating leathery and musky notes. Priced at PKR 3,500, it's a worthy investment for those seeking a bold and addictive scent.
2. WANTED by Bonanza Satrangi
WANTED is a pocket-friendly fragrance that doesn't compromise on quality. Its unique blend of orange blossom, Neroli, and jasmine creates a scent that's sure to turn heads. Available at PKR 4,880, this perfume is a great addition to any man's collection.
3. MELANGE FOR HIM by Sapphire
Mélange For Him is a modern, aromatic scent that exudes confidence. With top notes of Lavandin and bergamot and base notes of sandal, amber, and tonka bean, this fragrance is a bold statement in a bottle. It retails for PKR 3,990.
4. Obsession by Calvin Klein
A classic since the 1980s, Obsession combines sandalwood, mandarin, and amber with a spicy cinnamon trace. Its enriched and alluring scent is a long-lasting perfume that can be worn on many occasions. Prices range from PKR 8,000 to 25,000.
5. Gucci Guilty Pour Homme by Gucci
Gucci Guilty is a celebration of freedom and a powerful statement. This elite perfume combines strong aromatic scents of wood and roses with top notes of chili pepper and rose. Priced at PKR 29,106, it's a luxurious choice for the discerning man.
6. Desire by Dunhill
Designed in 2000, Dunhill Desire is a bold fragrance that combines bergamot, lemon, and musk scents. Its red bottle is a symbol of the new millennium, and the fragrance itself is a confidence booster. It's available for PKR 11,000 to 16,000.
7. Creed Aventus by Saeed Ghani
Creed Aventus by Saeed Ghani is a fresh, bright scent that combines pineapple and bergamot with citrus notes of apple and black currant. Priced at PKR 1,450, it's an economical choice that doesn't compromise on quality.
8. Pulse Eau De Parfum by Khaadi
Pulse by Khaadi is an oriental fragrance that combines hints of pepper, mandarin, and patchouli. It's a bold statement of confidence and freedom, available for PKR 4,990.
9. Musk Royale by Bonanza Satrangi
Musk Royale is a powerful fragrance that combines rosemary, Lavender, and sandalwood. Priced at PKR 3,680, it's a strong yet appealing scent that's suitable for both men and women.
10. Elixir by Sapphire
Elixir is a long-lasting perfume that combines orange, bergamot, and musk with floral hints of jasmine, rose, and orris. Available for PKR 2,790, it's a scent of pleasure that's sure to make your day happier and refreshing.
11. Hugo Boss by Saeed Ghani
Hugo Boss by Saeed Ghani is an exquisite and sweet scent that combines fresh citrusy apple, lemon, and plum with soft whiffs of geranium and oakmoss. Priced at PKR 1,000, it's a budget-friendly choice for those seeking international fragrances.
12. Cross My Heart by Scent n Stories
Inspired by Azzaro's wanted, Cross My Heart combines lemon, ginger, and mint with heart notes of apple, juniper, and cardamom. Available for PKR 1,290, it's an irresistible scent that defines a bold statement.