TikToker Arrested for Disrespecting Sacrificial Animals on Eid ul Adha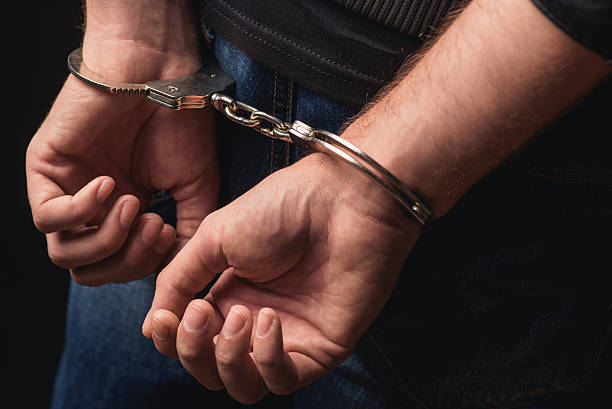 In a shocking incident, a TikTok user has been arrested by the police in Narowal for displaying disrespect towards the religious festival of Eid ul Adha. The individual shared a video on TikTok featuring a dog instead of a sacrificial animal, which sparked widespread outrage and condemnation.
The video quickly went viral, attracting the attention of religious scholars and the general public. Religious scholars demanded immediate action and the swift arrest of the person responsible for such a sacrilegious act.
Responding to the growing backlash, District Police Officer (DPO) Narowal, Tahir Mehmood, took decisive action and instructed the police to apprehend the offender. The police acted promptly, ensuring that the suspect was taken into custody.
The local community has expressed its appreciation for the police's swift response in addressing the disrespectful act. They commend the authorities for upholding the sanctity of religious festivals and taking steps to protect the sentiments of the people.
In a separate incident that has stirred controversy, a popular Pakistani social media star, with millions of followers, faced criticism for a TikTok video filmed near a forest fire. This incident occurred during a devastating heatwave that inflicted widespread misery across the country.
The social media star's video was seen as insensitive and disrespectful, considering the severity of the situation and the hardships faced by the affected communities. Many people expressed their disappointment and called for greater responsibility and sensitivity from social media influencers.
Such incidents highlight the need for individuals to be mindful of their actions and the impact they can have on religious sentiments and community well-being. It also underscores the importance of responsible use of social media platforms, as well as the role of law enforcement in upholding social norms and ensuring public order.
As investigations continue, the authorities are determined to take appropriate legal action against those who undermine religious harmony and engage in acts that disrespect sacred traditions. The incidents serve as a reminder that freedom of expression should be exercised responsibly and within the bounds of cultural and religious sensitivities.