Absence of Host Name on Official Asia Cup Team Jerseys Sparks New Debate
Jersey Design Raises Eyebrows: Host Name Missing from Asia Cup 2023 Attire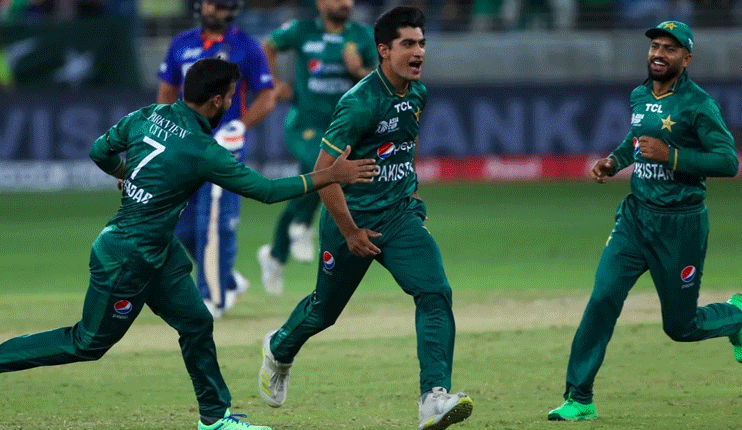 Cricket enthusiasts around the world were taken aback yesterday as participating teams unveiled their fresh kits for the eagerly awaited 50-over Asia Cup 2023, set to commence today. However, one glaring omission caught the attention of fans and ignited a fresh round of discussions – the absence of the host country's name, Pakistan, from the jerseys of all the teams competing in the tournament.
In a surprising turn of events, the official jerseys displayed the Asia Cup logo without the customary host country's name beneath it. This decision has left fans puzzled and intrigued, leading to comparisons with the previous edition of the tournament.
Last year, even though the Asia Cup was held in the United Arab Emirates (UAE), the jerseys proudly showcased "Sri Lanka" as the host country. This deviation from tradition had not gone unnoticed by cricket aficionados who are now pointing out the inconsistency in this year's jersey design.
What sets this year apart is the unique circumstances surrounding the host country's role. Originally designated as the host for the Asia Cup 2023, Pakistan encountered a significant hurdle when India expressed its inability to travel to Pakistan for their matches. This impasse prompted diplomatic discussions and intricate negotiations, resulting in a novel solution – Sri Lanka stepping in as a cooperative host, sharing the responsibility of organizing the event alongside Pakistan.
The collaborative effort between Pakistan and Sri Lanka underscores the adaptability and unity inherent in the world of cricket. Notably, Pakistan retains its status as the official host, even though a major portion of the tournament will unfold on Sri Lankan soil.
As the tournament's action kicks off, the schedule reflects the partnership between the two nations. While four crucial matches are scheduled to be held in Pakistan, including the final encounter, the remaining fixtures will take place in Sri Lanka. The tournament is scheduled to run from August 30 to September 17, promising an exciting display of cricketing prowess and sportsmanship.
The Asia Cup 2023 starts with a captivating clash between Pakistan and Nepal at the Multan Cricket Stadium, with the first ball set to be bowled at 2:30 pm PST. Cricket lovers worldwide will be keenly observing not only the on-field action but also the unfolding dynamics of this unique and collaborative hosting arrangement.
In conclusion, the absence of the host country's name on the official Asia Cup team jerseys has ignited a fresh debate among cricket fans. This year's hosting collaboration between Pakistan and Sri Lanka exemplifies the sport's ability to foster unity in the face of complex circumstances. As the tournament unfolds, fans eagerly anticipate witnessing both cricketing excellence and the evolving narrative of this unprecedented hosting arrangement.