Asia Cup 2023 Schedule: Dates, Times Announced
Asia Cup 2023 Unveils Exciting Schedule with Dates and Time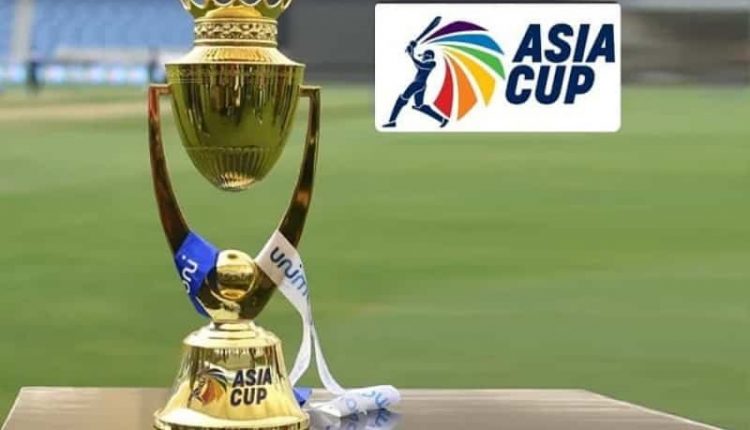 The eagerly anticipated Asia Cup 2023 schedule has been officially announced by the Asian Cricket Council (ACC). This exciting cricket tournament is set to captivate fans from around the world, and it is with great excitement that we share the key details.
Hosted jointly by the Pakistan Cricket Board (PCB), the Asia Cup 2023 is a thrilling event that will take place in both Pakistan and Sri Lanka. The cricket action is scheduled to kick off at the end of August, promising an unforgettable experience for cricket enthusiasts.
Mark your calendars, as all matches, including the grand final, are set to commence at 2:30 pm (PST). The timing ensures that fans can enjoy the excitement of the game without any scheduling worries.
The host nation, Pakistan, will set the stage ablaze by playing the tournament's opener against Nepal on the 30th of August in the vibrant city of Multan. This match promises to be a thrilling start to the tournament, setting the tone for the excitement that lies ahead.
With the complete Asia Cup 2023 schedule now available, cricket fans can begin to plan their viewing parties, gather with friends and family, and get ready to cheer on their favorite teams. This tournament is not just about cricket; it's about celebrating the spirit of sportsmanship and enjoying every moment of the game.
Stay tuned for updates, highlights, and all the action from the Asia Cup 2023 as the cricketing world comes together for this incredible event.
Asia Cup Matches Timings
The schedule for the Group stage is the following.
| | | |
| --- | --- | --- |
| Match | Date | Location |
| Pakistan vs Nepal | Aug 30 | Multan |
| Bangladesh vs Sri Lanka | Aug 31 | Kandy |
| Pakistan vs India | Sept 2 | Kandy |
| Bangladesh vs Afghanistan | Sept 3 | Lahore |
| India vs Nepal | Sept 4 | Kandy |
| Afghanistan vs Sri Lanka | Sept 5 | Lahore |
The schedule for the Super 4s is the following.
| | | |
| --- | --- | --- |
| Match | Date | Location |
| A1 vs B2 | Sept 6 | Lahore |
| B1 vs B2 | Sept 9 | Colombo |
| A1 vs A2 | Sept 10 | Colombo |
| A2 vs B1 | Sept 12 | Colombo |
| A1 vs B1 | Sept 14 | Colombo |
| A2 vs B2 | Sept 15 | Colombo |
| Final | Sept 17 | Colombo |
The positions regardless of team standings following the initial round will be as follows:
India will be designated as A2.
In the event that neither Pakistan nor India advance to the Super 4s, Nepal will assume their position.
Sri Lanka will retain its designation as B1.
Bangladesh will uphold its position as B2.
Should either Sri Lanka or Bangladesh fail to qualify for the Super 4s, Afghanistan will step in to fill their spot.