Babar Azam's Double Delight: Cricket World Cup Glory and Wedding Whispers
From Cricket Victory to Wedding Bells: Babar Azam's Journey Unfolds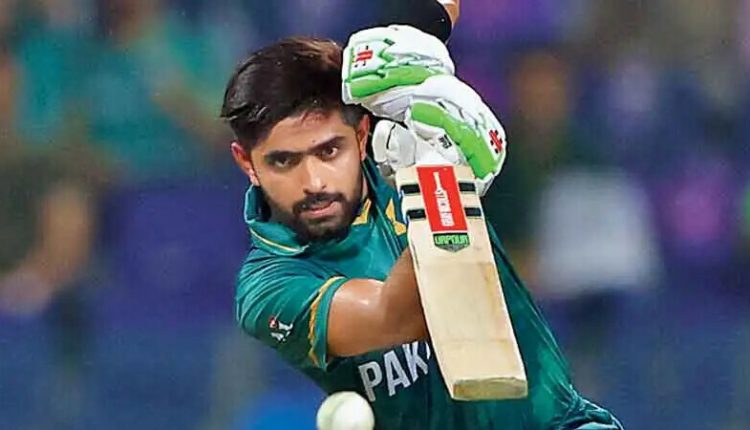 As the highly anticipated Cricket World Cup 2023 draws near, there's another buzz surrounding Babar Azam, the captain of the Pakistan cricket team. Reports suggest that he might be getting married in November this year.
Babar Azam is well-known for his exceptional cricket skills, both in batting and leadership. People have been watching not only his performance on the field but also his personal life. The news of his possible wedding has created a wave of excitement across the country.
According to sources on social media, the preparations for the wedding are already happening, although the exact details are not known yet.
What's interesting is that the wedding is planned just after the Cricket World Cup. This has caught the attention of cricket fans. The World Cup is a huge deal for Pakistan, and now Babar Azam's wedding is adding even more excitement to the cricket event. People are looking forward to seeing how the team does in the World Cup and then celebrating with Babar's wedding.
While Babar Azam is focused on leading his team to victory in the Cricket World Cup, the news of his upcoming marriage has brought happiness to his supporters. He's not just a cricket star; he's also becoming a married man, adding a romantic touch to his already impressive story.
Fans and well-wishers are waiting to hear the official confirmation and more details about the wedding. Babar Azam's journey from a talented young cricketer to a successful captain and soon-to-be-married person is quite remarkable. This new chapter in his life is going to be another exciting part of his story.
Amid cricket achievements and personal milestones, Babar Azam has won the hearts of the nation. He's not only an amazing cricketer but also a symbol of hope and inspiration for millions. With November just a few months away, the excitement about his wedding is building up. It's going to be a memorable year for Pakistani cricket and for Babar Azam himself.