Bangladesh's SAFF U16 Semi-Final Victory: Defeating Pakistan Football Team
Bangladesh Secures Spot in Championship Final with Win Over Pakistan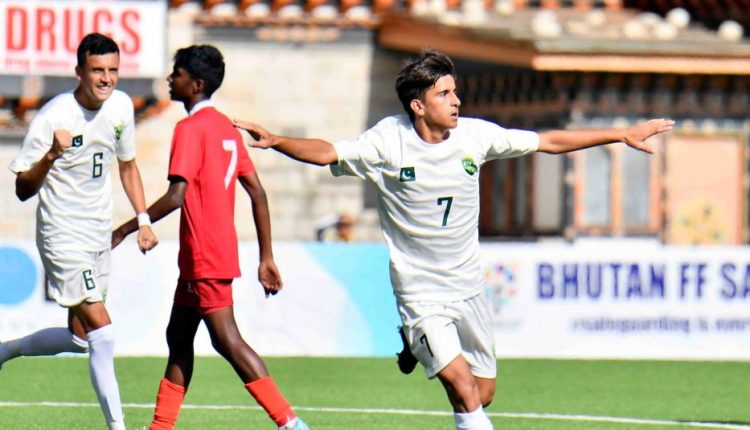 In a thrilling showdown at the SAFF U16 Championship semi-final held in Thimphu, Bhutan, Bangladesh emerged victorious with a 2-1 win over Pakistan, securing a spot in the highly anticipated final against India slated for September 10.
Throughout the contest, Pakistan launched a relentless assault during the second half, putting immense pressure on Bangladesh's defense. Despite the formidable offensive maneuvers by Pakistan, Bangladesh's defense held firm, thwarting any attempts to level the score.
The first half concluded with Bangladesh leading 2-1, and this scoreline remained unaltered until the final whistle. Pakistan initiated proceedings with an early goal by Abdul Ghani in the sixth minute, asserting their dominance. However, Bangladesh swiftly countered, equalizing the match in the 19th minute. Their momentum continued as Abu Saeed found the back of the net in the 29th minute, securing their berth in the championship final.
Although Pakistan showcased their mettle with convincing victories in the group stage, including a commanding 3-0 triumph over Maldives and a hard-fought 2-1 win against Bhutan, their journey in the SAFF U16 Championship came to an end with this closely contested loss.