Can Pakistan Claim ODI Top Spot by Beating Afghanistan in Series?
Pakistan vs. Afghanistan: Race for ODI No. 1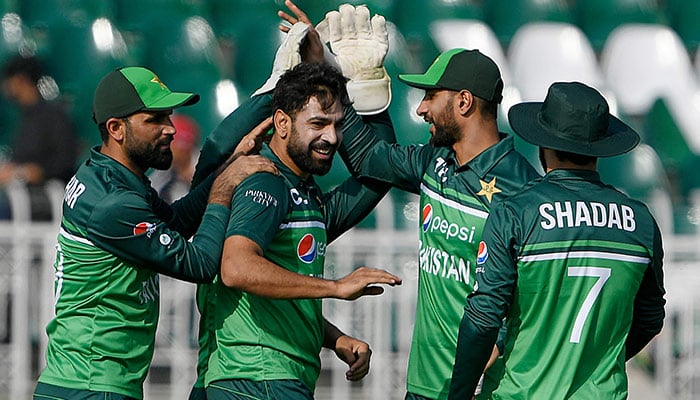 In the thrilling cricket landscape of the Asia Cup 2023, all eyes are on the rising star, Babar Azam, and his Pakistan cricket team. With a fascinating turn of events in the ICC ODI Rankings, an opportunity presents itself for Pakistan to clinch the top spot. As of now, Australia holds the first position with 118 points, followed closely by Pakistan at second place with 116 points, and India securing the third position with 115 points.
The cricket frenzy is set to hit its peak on September 2nd when arch-rivals India and Pakistan face off in an ODI match, marking their first encounter since the 2019 World Cup. Cricket aficionados are also gearing up for another exciting showdown on September 10th during the Asia Cup.
The spotlight, however, shifts to a crucial series preceding these monumental matches. Pakistan is all set to lock horns with Afghanistan in a three-match ODI series scheduled to take place in Sri Lanka from August 22nd to August 26th. This series holds the key to Pakistan's ascent to the pinnacle of ODI rankings. Should Pakistan triumph in all three matches, they will skyrocket to 119 points, dethroning Australia from their prime position.
The equation is not just about a clean sweep; a single loss can alter the dynamics significantly. If Pakistan claims victory in two out of three matches (2-1), they will tie with India at 115 points. However, India would still maintain an edge due to a slight difference in rankings. On the flip side, if Pakistan falters and loses one match out of the series (1-2), they could slide to the third position with 111 points.
Although the odds seem to favor Pakistan in their clash against Afghanistan, it's vital to recognize Afghanistan's prowess in white-ball cricket. The Afghan team has shown remarkable strength in this format. In a scenario where Afghanistan emerges victorious in all three matches (3-0), Pakistan's points would tumble to 111, and Afghanistan would make a meteoric rise in the rankings. Even if Afghanistan manages to clinch victory in two matches out of three (2-1), they will surpass Bangladesh, asserting their dominance in the ODI rankings.
Cricket enthusiasts from all around the world are eagerly awaiting the unfolding drama. The Asia Cup 2023 is shaping up to be an exhilarating showcase of cricketing prowess and surprises, with Pakistan and Afghanistan battling not only for glory but also for their standings in the coveted ICC ODI Rankings. The cricketing world holds its breath in anticipation of a monumental shift in the hierarchy of cricketing greatness.