Cristiano Ronaldo Makes History with 850 Goals,Igniting Al-Nassr's Ambitions
Ronaldo's Spectacular Performance and Impact Propel Al-Nassr to Triumph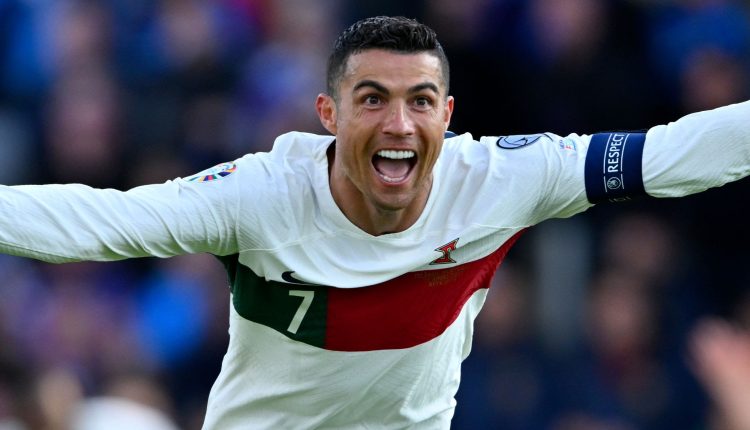 Cristiano Ronaldo's foray into Saudi Arabian football with Al-Nassr wasn't without its initial setbacks. The prolific striker, known for his goal-scoring prowess, had a goal-laden first season but fell short in securing any trophies for his team. However, the current season is unfolding in a markedly different manner.
A Glint of Triumph Amidst Challenges: The tide turned as Al-Nassr clinched victory in the Arab Club Champions Cup, marking a significant triumph. This accomplishment, achieved against odds, has also secured them a coveted spot in the 2023-2024 AFC Champions League. A substantial part of this feat can be attributed to the indomitable efforts of Cristiano Ronaldo, who proved his mettle when it counted the most.
Ronaldo's Heroics in the Cup Final: The impact of Ronaldo's presence on the pitch became palpable during the Cup final, where he netted two crucial goals. These goals not only secured victory but also underlined his invaluable role in shaping Al-Nassr's journey towards recognition on the regional stage.
Resilience Amidst Setbacks: Despite grappling with early losses in the Saudi Pro League, Al-Nassr's trajectory has shifted dramatically in recent times. Much of this resurgence can be credited to the remarkable performances delivered by Ronaldo. His on-field brilliance was evident in a resounding 5-1 triumph over Al-Hazem, where he not only found the back of the net but also assisted twice, creating an unbreakable link between goals and assists.
A Trail of Brilliance: Ronaldo's current form can only be described as incendiary. A staggering tally of six goals coupled with four assists in the last three games showcases his multifaceted contribution to Al-Nassr's success. The Portuguese sensation is not only leading his team to victories but also topping the league charts in both goal-scoring and assisting categories.
A Glorious Path Ahead: With Cristiano Ronaldo operating at the zenith of his powers, Al-Nassr's aspirations have soared. The team's ambitions of clinching more silverware have been rejuvenated, fueled by Ronaldo's insatiable hunger for victory. Positioned just four points behind the league leader, Al-Nassr's trajectory seems promising, underpinned by their star player's exceptional form.
In a realm where legends are etched in every goal and assist, Cristiano Ronaldo's legacy continues to evolve. As he scripts history with every strike, Al-Nassr's journey also evolves, harnessing his brilliance to propel their ascent. With the remainder of the season ahead, the world watches with bated breath as Ronaldo's magic unfolds on Saudi Arabian soil, leaving an indelible mark on Al-Nassr's pursuit of glory.