Gautam Gambhir Predicts: Babar Azam's Potential for Three or Four Centuries in This World Cup
Former Indian Cricketer's Optimistic Outlook on Pakistan's Captain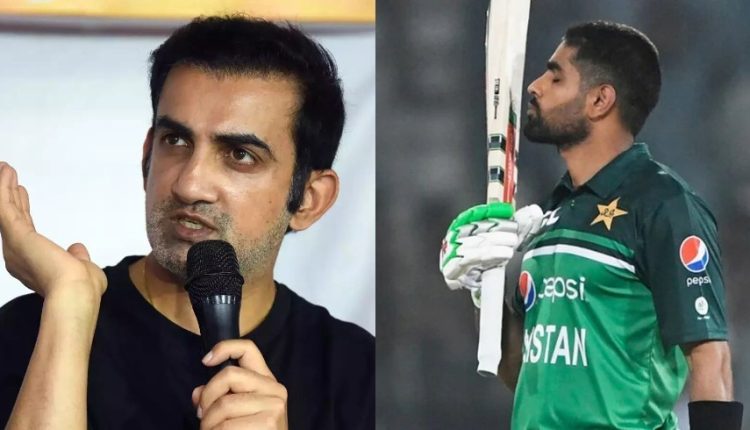 Pakistan's cricket captain, Babar Azam, currently tops the ICC ODI rankings, raising hopes for his performance in the upcoming ICC Cricket World Cup 2023, starting on October 5th in India.
Former Indian cricketer Gautam Gambhir boldly predicts that Babar may achieve a remarkable feat by scoring 'three or four centuries' in the World Cup. He praises Babar's exceptional batting skills and anticipates challenges for rival bowlers.
Experts like former South African bowler Dale Steyn also believe Babar Azam will shine at the World Cup, potentially becoming the tournament's top run-scorer.
Babar's recent form, including an 80-run innings in a World Cup warm-up against New Zealand, has further fueled these expectations, despite Pakistan's unfortunate loss in the match.
In the 2019 ODI World Cup, Babar Azam impressed with 474 runs in eight matches, averaging 67.71 and a strike rate of 87.77, with one century and three half-centuries.
Pakistan's World Cup 2023 journey begins on October 6th in Hyderabad against the Netherlands. Cricket fans worldwide await Babar Azam's performance with great anticipation.