Green Asian Games in Hangzhou: A Sustainable Approach
Going Green: Hangzhou Hosts the Environmentally-Friendly Asian Games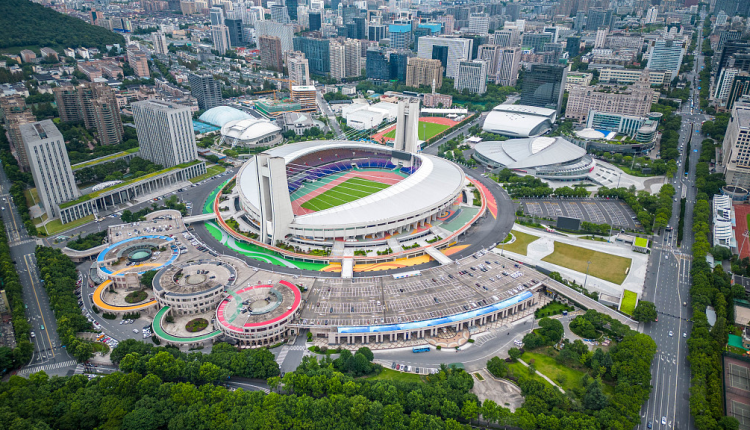 In a recent press conference centered on the "Green Asian Games" in Hangzhou, Meng Xiangsheng, Deputy Director of the Environmental Sustainability Department at HAGOC, shared a bold vision for the upcoming event. The "Green Asian Games" aims to transform the Asian Games by focusing on eco-friendly, sustainable practices, with the ultimate goal of hosting the first-ever carbon-neutral Asian Games and a zero-waste event.
A key part of this initiative is the eco-conscious construction of venues. Out of the 54 venues chosen for the Hangzhou Asian Games, only 12 are new constructions. The majority are either revamped or temporary structures, a move intended to reduce environmental impact and resource use, as explained by Qiu Peihuang, Director of the Venues Department at HAGOC.
Additionally, venues are using clean energy and renewable resources. For instance, the Fuyang Water Sports Center creatively uses rainwater from its roof for various purposes, saving a significant amount of water each day.
Moreover, some venues, like the Hangzhou Olympic Sports Center gymnasium, have adopted energy-efficient lighting systems, resulting in substantial annual energy savings.
In a noteworthy shift, all venues are now powered by solar or wind energy, a major move towards sustainability. Even the primary torch tower is powered by methanol instead of natural gas, highlighting a strong commitment to eco-friendliness.
Importantly, these venues will continue to serve the community after the Asian Games, accommodating various fitness programs and activities, benefitting thousands of people daily.
The "Green Asian Games" initiative sets a remarkable example for international sporting events, emphasizing the integration of sustainable practices and environmental responsibility into the grandeur of the Asian Games.