Naseem Shah's Historic Feat in Pakistan's 50-Year ODI Cricket Legacy
First Pakistani Bowler to Secure Wickets in Consecutive ODIs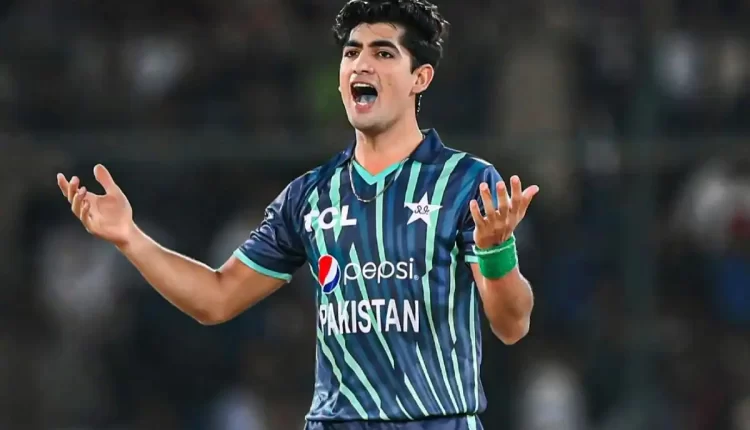 In a historic achievement for Pakistan's One Day International (ODI) cricket history, fast bowler Nasim Shah has carved his name into the annals of the sport. Nasim Shah, in his initial 13 ODIs, became the first Pakistani bowler ever to secure at least one wicket in each of these matches. During the Super Four stage of the Asia Cup, he showcased his prowess by claiming three wickets against Bangladesh at Lahore's Gaddafi Stadium. With a career spanning two decades, Nasim Shah has amassed an impressive tally of 32 wickets in just 13 matches, boasting an exceptional average of 15.31.
Pakistan's captain, Babar Azam, has once again asserted his dominance in the world of cricket, surpassing India's Virat Kohli in a significant milestone. Babar Azam has achieved the remarkable feat of becoming the fastest captain to amass 2000 runs in One Day International cricket. It took him just 31 innings to reach this milestone, eclipsing Virat Kohli's record of achieving the same as captain in 36 innings. The illustrious list includes South Africa's AB de Villiers and Australia's Michael Clarke in the third and fourth positions, having accomplished this feat in 41 and 47 innings, respectively.
During the Asia Cup Super Four match against Bangladesh at Lahore's iconic Gaddafi Stadium, Babar Azam etched his name in history by scoring six runs and reaching the coveted 2000-run mark. Just last week, in the opening match of the Asia Cup, Babar Azam delivered a magnificent performance by notching up 151 runs from a mere 131 balls. In doing so, he outpaced South Africa's Hashim Amla, securing his position as the fastest player in ODI history to achieve 19 centuries in the format, further solidifying his stature as a cricketing legend.