Pakistan to Face Cambodia in Thrilling First Round of FIFA World Cup 2026 Qualifiers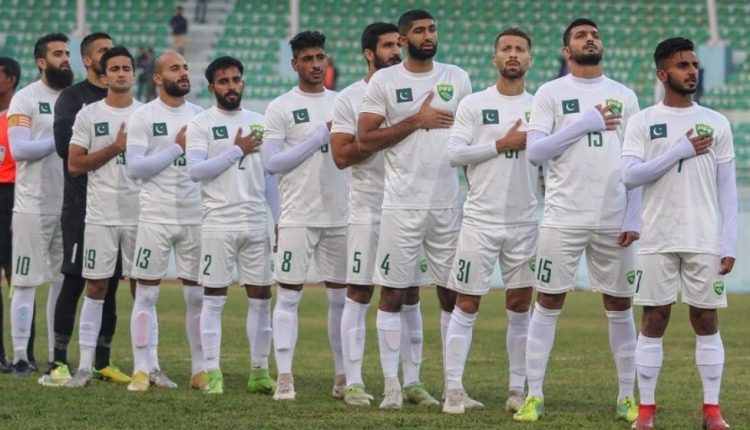 Pakistan to Face Cambodia in Thrilling First Round of FIFA World Cup 2026 Qualifiers
In an exhilarating draw for the first round of the FIFA World Cup 2026 qualifiers under the Asian Federation, Pakistan has been matched against Cambodia. The anticipation is already mounting among football fans as the two nations prepare for an electrifying two-legged battle.
A Dual Significance
The winner of this encounter will not only secure a spot in the 2nd round to compete against Asia's top teams but will also qualify for the Asian Cup. This dual significance adds an extra layer of excitement and importance to the upcoming showdown.
Match Schedule
The first leg of this thrilling encounter will take place in Cambodia on 12 October, while Pakistan will host the second leg on 17 October.
A Chance for Redemption
For Pakistan, this match-up represents a golden opportunity to write a new chapter in their football history. Despite participating in several first-round qualifying games over the years, Pakistan has yet to clinch a victory at this vital stage.
The memory of Pakistan's loss to Cambodia in the previous World Cup qualifiers still lingers, a result of the Pakistan Football Federation (PFF) failing to send a full-strength team due to internal political turmoil within the federation.
The upcoming clash against Cambodia offers Pakistan a chance to break this losing streak, exact revenge, and make a powerful statement on the international football stage.
Eager Anticipation
Football enthusiasts across Pakistan are eagerly awaiting the outcome of this two-legged encounter. The matches between Pakistan and Cambodia promise to be a thrilling spectacle, igniting passion and celebration for the beautiful game in both nations.
Other Match-Ups
In other exciting fixtures, Afghanistan will take on Mongolia, Maldives will battle Bangladesh, Indonesia will face Brunei Darussalam, and Nepal will square off against Laos.
The draw for the first round of the FIFA World Cup 2026 qualifiers has set the stage for some thrilling football action. The Pakistan vs. Cambodia match-up, in particular, is sure to captivate audiences, with both nations vying for glory and a step closer to FIFA World Cup 2026 qualification. The stakes are high, and the excitement is palpable as fans prepare to cheer on their teams in this crucial stage of the competition.