Pakistan Wins 2-1 Against China in Asian Hockey Champions Trophy
A Hard-Fought Victory for Pakistan in Asian Hockey Champions Trophy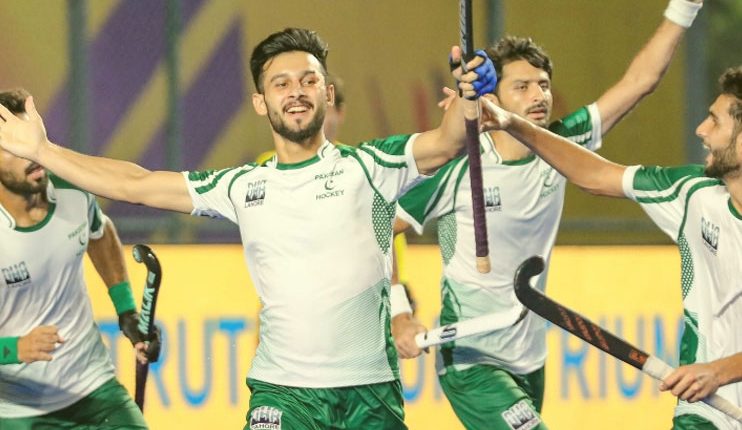 In a thrilling encounter at the Asian Champions Trophy hockey tournament, Pakistan and China battled it out on the field. The match carried high stakes for both teams as they aimed to secure a coveted spot in the semifinals. The initial quarter witnessed a closely fought contest, with neither side managing to break the deadlock. Pakistan attempted to capitalize on penalty corners, while China sought opportunities from field goals, but the score remained unchanged.
The second quarter saw the game's momentum shift as Pakistan's Muhammad Khan successfully converted a penalty corner, propelling his team into the lead. However, China challenged the goal's validity through a video referral, alleging a high ball. After careful review, the goal was confirmed, allowing Pakistan to maintain their advantage.
At halftime, Pakistan held a slim 1-0 lead, understanding the importance of building upon their momentum. The third quarter intensified with China rallying to level the score through a penalty corner by Jiesheng Gao. This phase also saw Pakistan's Ahtisham Aslam receive a yellow card, while Abdul Rehman faced a green card, heightening the match's intensity.
Undeterred, Pakistan showcased resilience and determination. In the 39th minute, a well-executed play featuring captain Umar Bhutta and Abdul Rana led to Afraz's decisive goal, putting Pakistan back in control. As the third quarter concluded, Pakistan maintained a tenuous 2-1 lead.
The final quarter witnessed China stepping up their possession and passing game, aiming to equalize. Meanwhile, Pakistan adopted an aggressive strategy to defend their lead. The match epitomized spirited competition between the two teams, showcasing their skill and unwavering determination.
In the end, Pakistan emerged triumphant with a hard-fought 2-1 victory, keeping their semifinal hopes alive. Unfortunately, the defeat marked the end of China's aspirations to reach the semifinals in this fiercely contested tournament.