Pakistan Women's Football Team's Saudi Arabia Tour
Pakistan Women's Football Team Heads to Saudi Arabia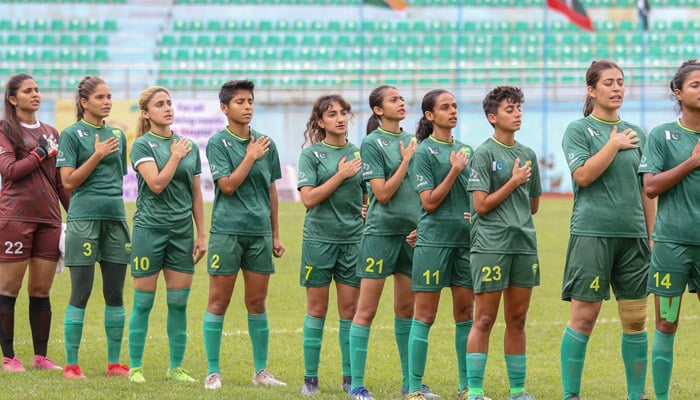 In a significant stride towards expanding the horizons of women's football, Pakistan's national women's football team is all set to embark on an exciting journey. The team is geared up for a series of friendly matches scheduled to take place in Saudi Arabia in the upcoming month of September.
After a remarkable return to the international arena, the enthusiasm and positivity surrounding the women's team's participation in events like the women's SAFF Championship have been infectious. This time, they are taking their talents to Saudi Arabia, eager to upgrade their skills and compete on an international yet friendly platform.
The upcoming tour not only holds the promise of valuable experience for the players but also shines a spotlight on the growing prowess of Pakistani women in the world of sports. Fans and supporters eagerly anticipate the team's performance as a testament to the revitalization of women's football in Pakistan.
The Pakistan Football Federation (PFF) Normalization Committee has been working diligently to elevate the status of the sport in the country. The friendly matches in Saudi Arabia are a significant step forward, showcasing the commitment to nurturing and empowering female athletes in Pakistan.
As the players take flight to Saudi Arabia, they are not only representing their country but also embodying the aspirations of young women across Pakistan who dream of breaking barriers and making a mark in the world of sports.
This tour is more than just a series of matches; it's a celebration of dedication, hard work, and the unwavering spirit of Pakistani women. The international exposure gained from these matches is expected to contribute to the overall growth of women's football in the country.