Pakistan's Key Matches in the 2023 Cricket World Cup: A Detailed Preview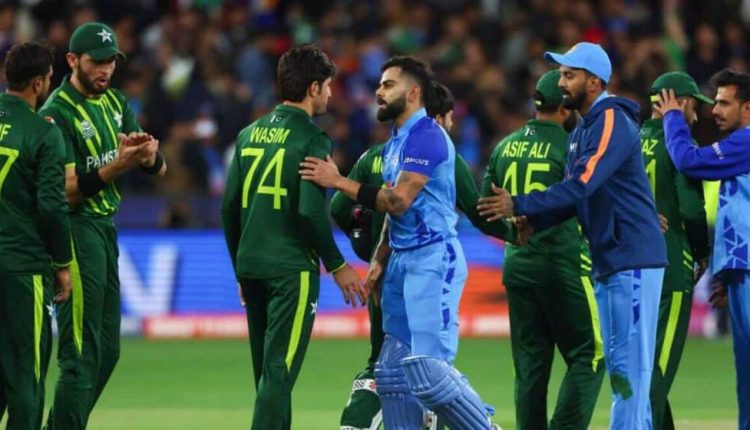 As the countdown to the 2023 ODI World Cup in India begins, cricket enthusiasts worldwide are eagerly anticipating the tournament's thrilling matches. The International Cricket Council (ICC) recently announced the schedule for the mega event, which will feature ten teams battling for the coveted title across ten different venues. Among the many exciting fixtures, four matches involving Pakistan stand out due to their unique challenges and historical significance.
The first of these is the much-anticipated clash between arch-rivals Pakistan and India. Known as the "mother of all battles," this match is always the highlight of any cricket tournament. A victory against India not only carries the weight of advancing in the tournament but also instills a sense of national pride, uniting the Pakistani nation like no other event. Despite the historical record of never having defeated India in the ODI World Cup, a win in this match could serve as a catalyst for a successful campaign for the Men in Green.
Next, Pakistan will face the formidable Australian cricket team. Known for their aggression, resilience, and ability to perform under pressure, the Aussies present a significant challenge. However, this also presents a magnificent opportunity for Pakistan to break their jinx against Australia. A victory against the five-time champions would boost the confidence of the national team and establish them as a force to be reckoned with in the tournament.
The match against England, the defending champions, presents another unique challenge for the Babar Azam-led side. England's current team is an ODI powerhouse, and facing them will require the right balance between aggression and patience. This last group stage match promises an enthralling battle of tactics and temperament, where every decision made on the field could tip the scales in favor of one team.
Lastly, the clash between Pakistan and Afghanistan holds immense significance beyond the boundaries of the game of cricket. Afghanistan, with a strong spin bowling unit, is the only emerging cricketing nation that has posed a significant challenge to Pakistan in every game they have played. This encounter will test the Pakistani team's ability to handle pressure and maintain composure against a talented Afghanistan side known for their strong spin bowling.
In conclusion, these four matches will undoubtedly be the highlight of Pakistan's campaign in the 2023 Cricket World Cup. Each game presents unique challenges and opportunities, and the outcome of these matches will likely determine the course of Pakistan's journey in the tournament. As cricket fans, we can only wait with bated breath to see how these thrilling encounters unfold.