PCB's Nomination Chaos: Zaka Ashraf ICC Meeting Blunder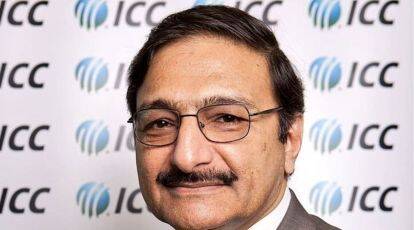 In a stunning turn of events, the Pakistan Cricket Board (PCB) has found itself embroiled in controversy and chaos following a controversial press release that erroneously named Zaka Ashraf as a representative for the upcoming International Cricket Council (ICC) meeting. The nomination of Ashraf, along with Salman Naseer, raised eyebrows and triggered a wave of confusion within the cricketing community before the PCB swiftly retracted the announcement, labeling it a "misunderstanding."
The PCB initially announced that Zaka Ashraf, a current member of the PCB Board of Governors (BoG), would be attending the prestigious ICC meeting scheduled to take place in Durban, South Africa, from July 9th to 16th. However, this decision immediately attracted scrutiny as it appeared to bypass the established protocol for nominating individuals to such important cricketing gatherings.
Critics argued that the Acting Chairman of the PCB did not possess the requisite authority to unilaterally nominate representatives for the ICC Board meeting in Durban. The proper procedure should have involved the involvement of a legally constituted BoG, which includes elected regional presidents. Adding further complexity to the situation, the current BoG members nominated by the Acting Chairman were subject to a stay order issued by the courts, casting doubt on the legitimacy of their involvement in the decision-making process.
To compound matters, controversy also emerged regarding Zaka Ashraf's eligibility to represent the PCB at the ICC meeting. Allegations surfaced, suggesting that Ashraf did not possess the mandatory graduate degree mandated by the PCB constitution. These allegations only served to deepen the uncertainty surrounding his participation in the ICC gathering, further fueling the already simmering dispute.
The chaos and confusion that erupted within the PCB can largely be attributed to a breakdown in internal communication and coordination. It was revealed that Zaka Ashraf had not been consulted prior to the issuance of the ill-fated press release, indicating a lack of proper consultation and due diligence within the organization. The press release, which should have undergone careful vetting and scrutiny, instead sowed seeds of confusion and frustration among cricket enthusiasts and within the PCB itself.
Realizing the gravity of the situation and the potential damage caused by the erroneous press release, the PCB swiftly took remedial action. The misleading press release was promptly deleted, and the PCB issued a subsequent statement acknowledging the confusion and labeling it a "misunderstanding." According to reports, the interim chairman and the Chief Executive Committee (CEC) of the PCB authorized the ill-fated press release without fully comprehending the implications and potential legal repercussions it would entail.
The aftermath of this blunder has left the PCB in a state of disarray, with stakeholders demanding transparency, accountability, and adherence to established protocols in future decision-making processes. As the cricketing fraternity eagerly awaits the resolution of this controversy, the incident serves as a stark reminder of the importance of effective communication and prudent decision-making in maintaining the integrity and credibility of cricket's governing bodies.